Vinovest (pronounced veeno-vest) is a new platform that gives investors the chance to invest in fine wine, worth up to $100,000's.
With Vinovest, you'll have the option to:
Invest in fine wine
Diversify your portfolio
Earn profits from 10% to 13%+
Protect yourself against inflation
Protect yourself against stock market volatility
Typically, the world of fine wine investing is exclusively reserved for the ultra-wealthy.
Thanks to Vinovest, fine wine investing is available to everyone, not just the top 1%.
But, is it safe and legit?
Let's take a deep dive into my Vinovest review and find out if Vinovest is the best fine wine investing platform for you.
Pros

Cons

Low volatility

Open to all investors

Hedge against inflation

Unregulated industry

Long term investment

Fees are relatively high
What is Vinovest?

Vinovest is a fine wine investing platform for investors 21 and older and is the world's first fine wine robo advisor. Vinovest composes a customized wine portfolio based on your risk tolerance.
Pros and Cons of Vinovest

Before we jump into the nitty-gritty, let's take a big-picture look at the Vinovest pros and cons:
| Pros | Cons |
| --- | --- |
| You can invest with as little as $1,000 | |
| Returns on fine wine have out-performed the stock market returns | You typically need to stay invested for up to 20+ years to earn a high profit |
| Fine wine is insured and stored in secure facilities | Fine wine investing world is unregulated |
| It's free to sign-up and open an account | Minimal information on wines is offered to investors |
| You can have your bottle of wine shipped to your home | Fine wines are mainly stored in Europe, so shipping fees, tariffs, taxes, etc. can be very high |
| You can manage your wine portfolio via phone apps (IOS + Android available)         | Unless you invest $50,000+ you will not be able to select your own fine wine |
One reason why Vinovest could be an attractive investment platform is that it offers the average investor the opportunity to diversify their portfolio through fine wine.
Fine wine is a proven hedge against inflation and stock market volatility.
Did you know?
Warren Buffett endorses wine and considers it a safe haven for your money with minimal correlation to the stock market.
As an example, below is a graph illustrating the consistent outperformance of wine versus the S&P 500 (which I love to invest in) over the past 30 years: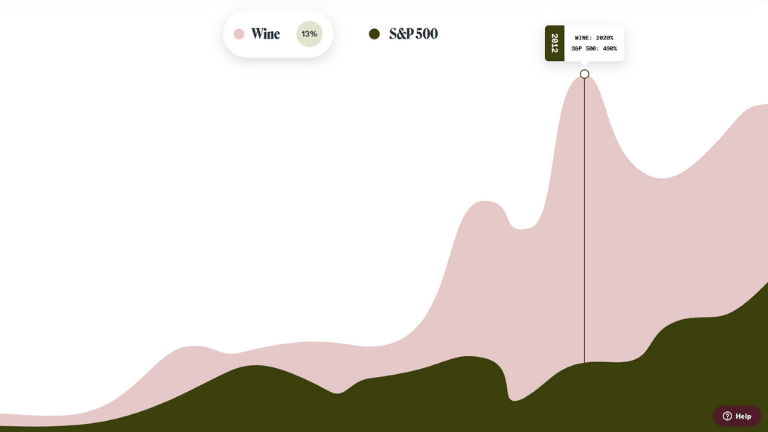 The fine wine performance (pink) continues increasing – which means more money in your pocket.
The stock market (brown) is very volatile and just never seems to outperform fine wine – which means less money in your pocket.
Let's zoom in a little further: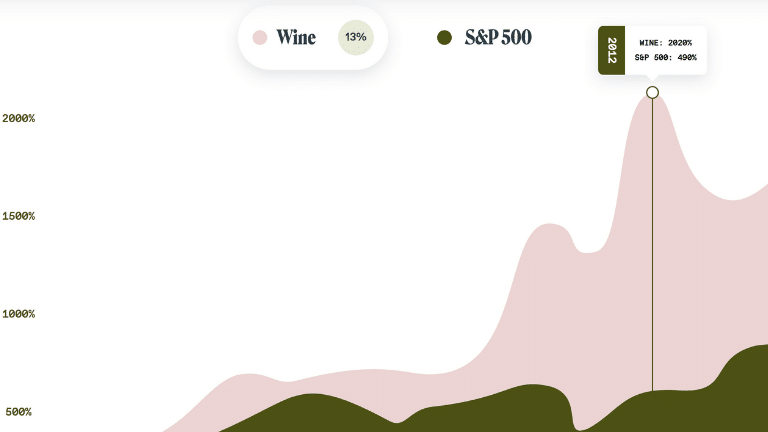 Here's the gigantic difference in performance between fine wine and the S&P 500:
Fine wine returns: 2,020%
S&P 500 returns: 490%
So, if you're already invested in the stock market, then you may want to branch out and consider other investment options to diversify your portfolio.
Pro Tip:
Never invest more than you are willing to lose in alternative investments.
It's a pretty simple process to start investing with Vinovest.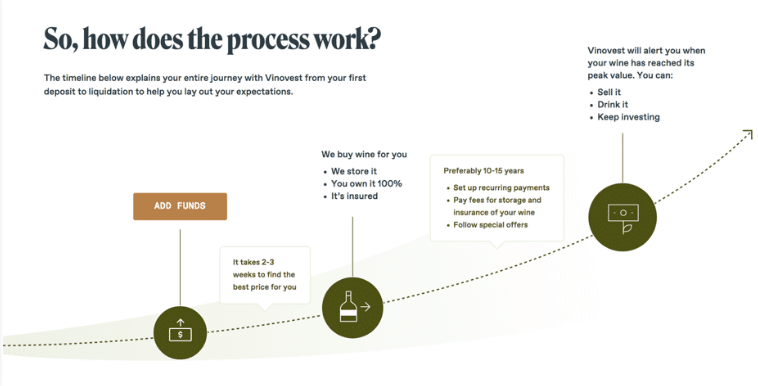 Here's really what you need to do:
Create your Vinovest account
Complete a risk tolerance questionnaire
Add funds to your account and start investing
Below are some additional key features for Vinovest that you should know about before reading further:
Fees scored very low on the rating scale because they can be:
Expensive
A little confusing to new investors
Vinovest, being a fine wine investment platform, also works best if you're invested for the long term (we're talking several years – if not 10+ years) to get the biggest bang for your buck. 
Note:
You can sell your Vinovest investments at any time. Just remember that the longer you hold on to your investment, the more your fine wine will likely appreciate in value.
So, if you sell your fine wine within a year (for example) and you've had minimal to no appreciation, then fees or potential transaction costs could eat into your profit – and you might come out with a loss after you've sold.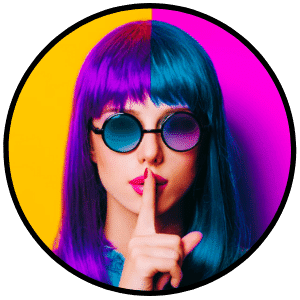 The Bottom Line:
I think my Vinovest portfolio advisor said it the best: Wine is an emotional investment. Vinovest just helps you reach your goals.
Vinovest Features

One thing I love about Vinovest is that it comes with a lot of user-friendly features, especially for first-time wine investors like me.
Here's a breakdown of the Vinovest features:
Vinovest Features

Minimum Needed to Open Account

Minimum Needed to Start Investing

Starter – 2.85% annual fee

Plus – 2.70% annual fee

Premium – 2.50% annual fee

Grand Cru – 2.25% annual fee

Additional Potential Fees

- Taxes & tariffs

- Bank wire fees

- Credit card fees

- Cryptocurrency fees

- Shipping fees (if you want your wine to be sent to you)

- Early liquidation penalty fee (if you sell your wine within 60 days)

Can you sell your wine at any time?

Yes – if you sell your wine within 60 days of funding your account, you will have to pay a 3% early liquidation penalty fee

Minimum of 2 to 20+ years

- Conservative Portfolio

- Balanced Portfolio

- Aggressive Portfolio

$50 million – private clients

$125 million – with institutional clients

Current Users (as of August 2021)

5,000 individual clients + corporations

Yes – you are the owner of a physical bottle of wine

Is your fine wine insured?

Yes – Vinovest stores and insures fine wine in a secure, climate-controlled facility

- By Phone

- By Email

- Customer Support Portal

- Dedicated Portfolio advisor (Higher Tier Members)

Investor Age Restrictions

Legal drinking age in your country of residence
While virtually anyone can become a wine investor with Vinovest, the company still approaches fine wine investing with an air of exclusivity, since you technically need $1,000 to join the fine wine investing world.
Note:
One thing that I thought was pretty neat about becoming a Vinovest investor, is that you'll be invited to exclusive taste testing, vineyard, and winery tours (just to name a few examples) around the world.
It is always nice to "belong" to an exclusive community.
In fact, while I was speaking to my Vinovest portfolio manager, she mentioned that Vinovest was just offering an exclusive champagne tasting event with one of the most renowned "Somms" (aka Master Sommeliers or wine professionals) of the world.
Although COVID has put a temporary stop on the exclusive Vinovest events, it sounds like these invite-only events are slowly starting to resume.
Vinovest Returns

You can earn some serious money if you invest (and hold) your fine wine through Vinovest.
In fact, did you know that fine wine has outperformed the stock market over the past 25+ years?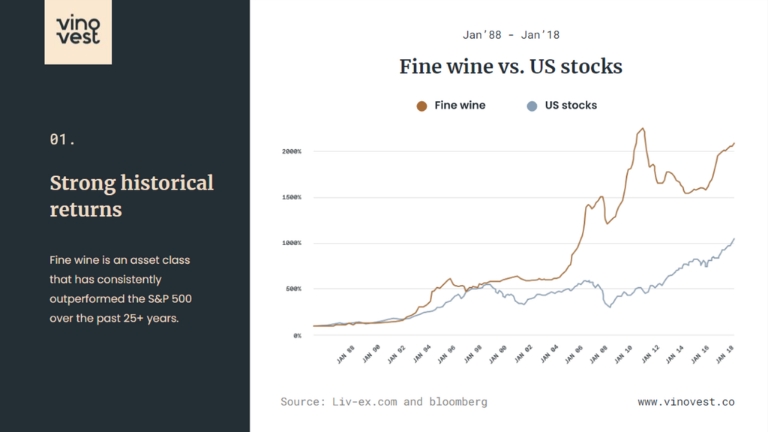 Even when the Great Recession of 2008 hit and stock prices plummeted by more than 50%, wine prices remained relatively steady.
To provide a further comparison, over the past roughly 40 years, fine wine investing has offered the following returns compared to the S&P 500:
| S&P 500 Returns | Fine Wine Returns |
| --- | --- |
| | |
And to put things in an even better perspective, fine wines have seen average annual returns of 13.6% over the past 15 years.

While fine wine might be more of an illiquid investment than stocks, I should note that fine wine is far less volatile than the stock market, so for those of you who like stability, fine wine may be a good fit.
Take a look at some additional fine wine return numbers, below.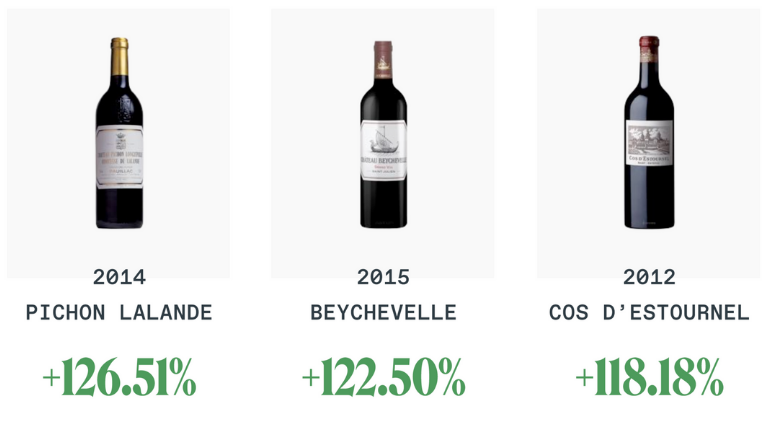 These triple-digit returns are typically only seen with cryptocurrency – and not so much in the stock market.
One of the highest returning wines in 2021 was the sparkling Champagne Rose wine, reaching a pinnacle of 207% return on investment.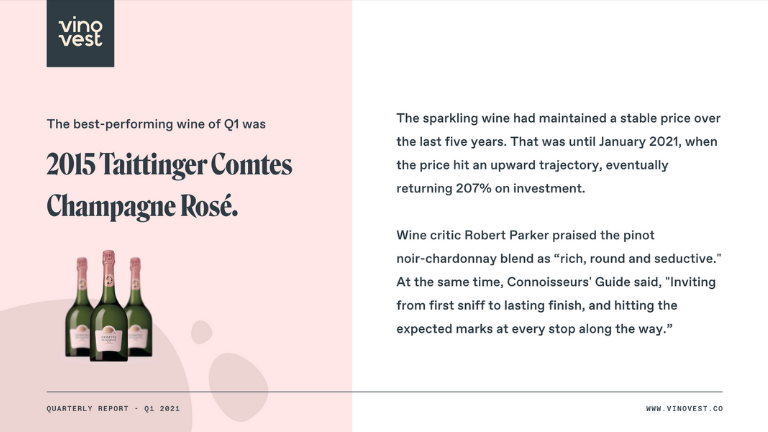 Below is another example of the performance of Vinovest's wines: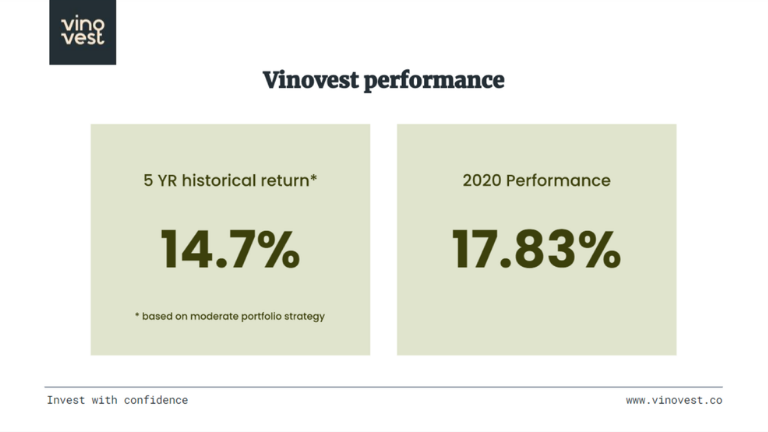 While these fine wine returns are extremely appealing, just keep in mind that past performance does not indicate future results.
As with any financial commitment, make sure you do your proper research.
Vinovest Fees and Pricing

Let me be upfront about the Vinovest fees and pricing:
The fees are a bit high compared to the fees you might expect when investing in low-cost index funds in the stock market (around 0.05%).
Basically, Vinovest fees operate very similarly to how a fancy investment company operates:
They charge an annual fee based on your assets under management.
In other words, the more money you deposit with Vinovest, the lower your fee will be (keep in mind that your minimum investment through Vinovest is $1,000).
Here's a breakdown of Vinovest's fees:
Vinovest Fees & Pricing

2.85% (investments between $1,000 and $9,999)

2.70% (investments between $10,000 and $49,999)

2.50% (investments between $50,000 to $249,999)

2.25% (investments between $250,0000+)

Annual Management Fee is Used For

- Insurance

- Storage fees

- Transportation fees

- Administrative costs

- Regulatory (SEC) filings

- Fine wine seller network

- Fine wine buyer network

Penalty fee if you sell your wine within 60 days of your initial deposit

Penalty fee upon sale of wine after 60 days of initial deposit

Credit Card – 2.9%

International Credit Card – 3.9%

Cryptocurrency - 1%

Blockchain Fee – varies

Wire – varies
While the Vinovest fees are considerably higher than your regular low-cost index fund, compared to what you would have to pay to invest, store, insure, and hold a fine wine bottle on your own, the Vinovest fees are actually pretty low.
Below are the Vinovest products that you can choose from.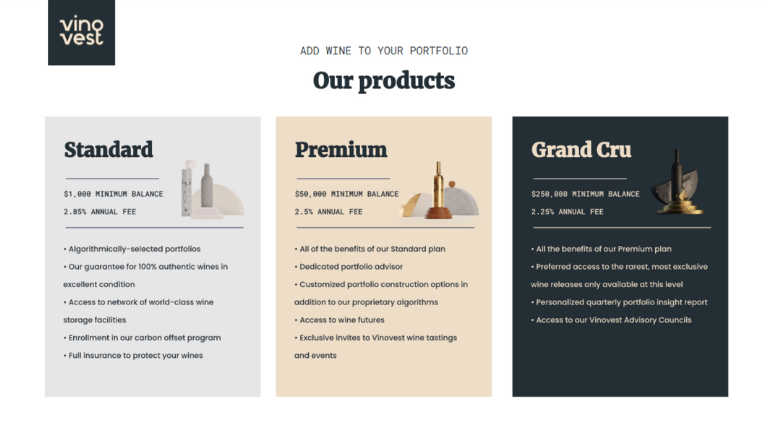 As with all of my investments, I would typically go for the lowest investment minimum first and then see how things go from there.
Did you know?
Vinovest recently partnered with BitPay, so that Vinovest is now accepting payments in cryptocurrency.
You can actually invest in one alternative investment (fine wine) with another alternative investment (cryptocurrency)!

I thought that was a pretty neat concept and thought I should share this with you.
Just keep in mind that if you do decide to pay using BitPay, then you'll have to pay some extra fees, including:
A cryptocurrency charge (1%)
A blockchain fee (varies, depending on your blockchain)
Remember to invest only as much as you are willing to lose.
Vinovest Usability & Interface

If I could, I would rate the Vinovest investor dashboard an 11 out of 10.
It's extremely user-friendly, intuitive, and it does a great job of displaying the information in a neat and organized fashion.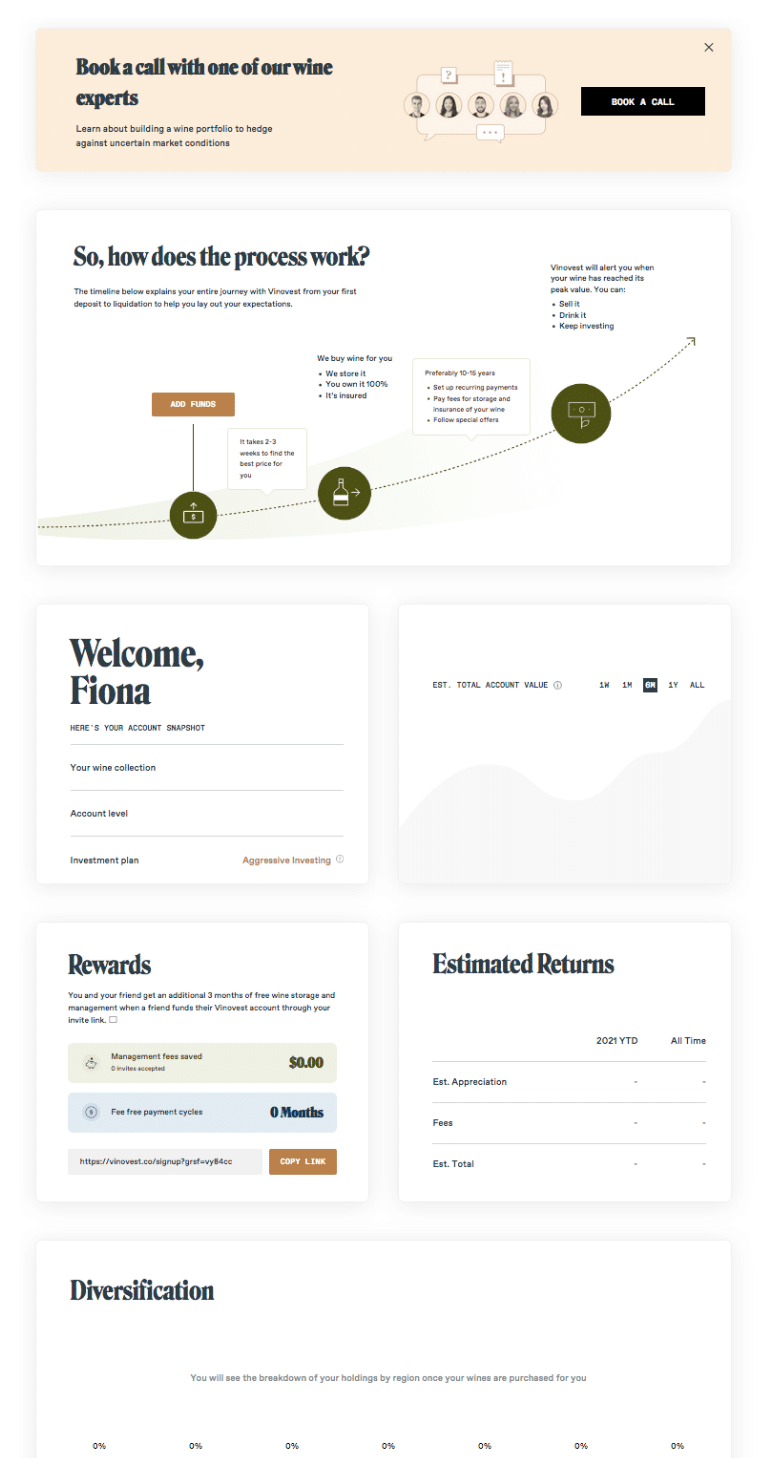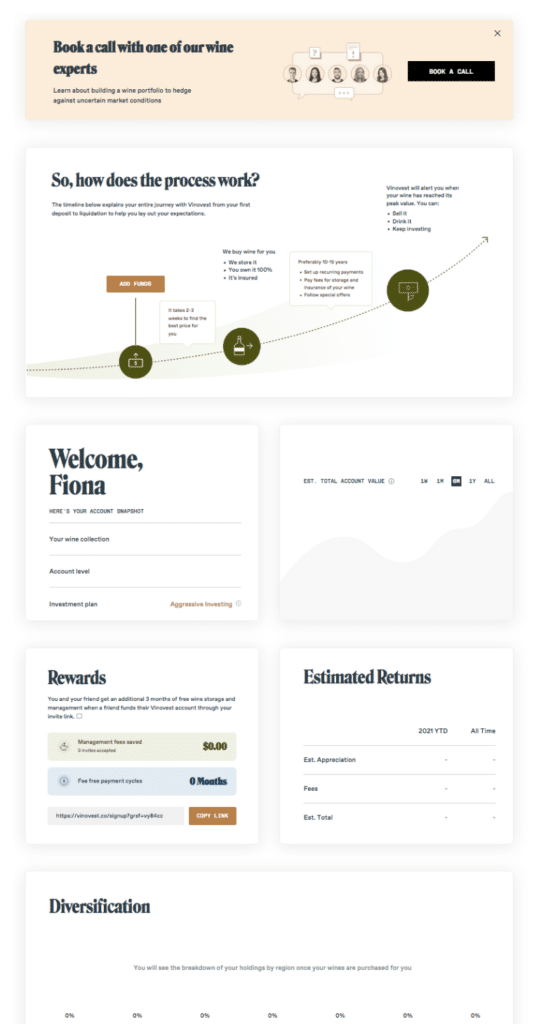 Here's a very zoomed-out version of the investor overview (aka home page), after you've signed up to Vinovest.
As you can see, the Vinovest home page is very easy-to-follow, and the data points are organized neatly as well.
Here's what I love (and appreciate) about Vinovest:
Anyone can invest
Easy to link your bank account
The website platform is easy to use
Understandable risk tolerance questionnaire (RTQ)
The Vinovest platform itself is a simple design with an interface that's fairly intuitive and that can help you track your fine wine portfolio.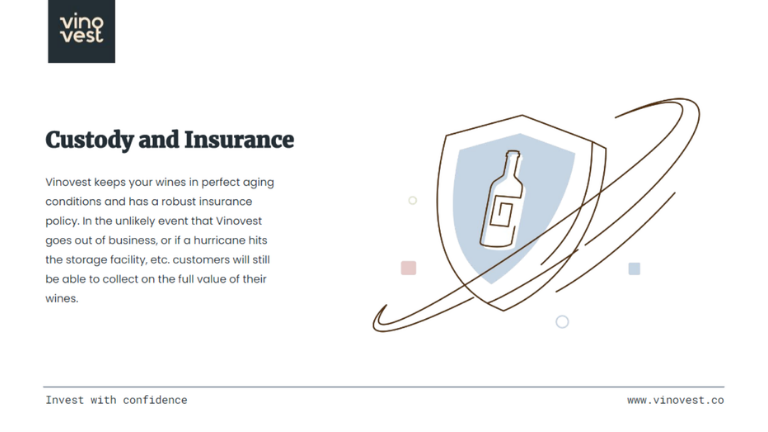 Vinovest Storage & Insurance

Vinovest doesn't take chances with your fine wine.
In fact, Vinovest stores your physical bottles of fine wine in an insured, secure, and climate-controlled facility – which you can actually visit.
Did you know?
Most of Vinovest's fine wines are stored in Europe.
When I talked to my Vinovest customer service representative, she mentioned that Vinovest's goal is to store the wine as close to where it's purchased as possible.
Some top-of-the-line fine wine storage locations include:
Berlin
Beijing
London
California (coming soon)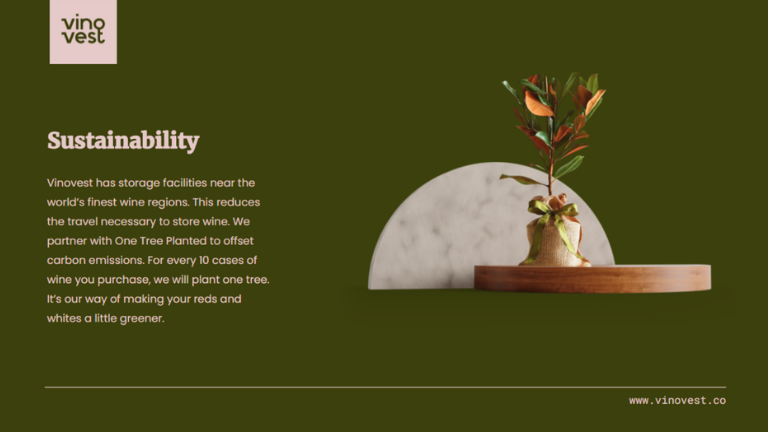 While you can elect to have your fine wines shipped to your place, you might be hit with several:
Taxes
Tariffs
Additional shipping fees
Seeing that most of Vinovest's customers live in the United States, if you request your bottles of fine wine to be shipped to your home, then you might be hit with several additional shipping costs.
If you just want to see your fine wine bottles, then there's another way…
Pro Tip:
If you want to see a photo of your physical bottle of wine, you can always request Vinovest to snap some pictures of your fine wine, and they'll send those photos to you.
So while you don't actually keep the physical bottle of wine, you can – at any time – request for Vinovest to either send you a picture of the bottle or even send you the bottle itself.
Vinovest Customer Service Review
I'm drawing from my own experience after speaking with a Vinovest personal representative.
Pro Tip:
My personal Vinovest customer service experience is a 5/5.
I have nothing but positive comments about my experience in speaking with a Vinovest customer service representative.
Not only was she extremely responsive and knowledgeable, but she also did not push me into buying Vinovest products.
Note:
I was prepared to be given the marketing pitch to "invest now" but my representative never asked me to.
Instead, I felt like she actually took the time to listen to my questions and concerns.
I always like reading about the customer service of a company – because I feel like a company's customer service can either make or break the relationship with investors like you and me.
There are 5 ways you can have your questions for Vinovest answered:
Vinovest Contact Methods

Twitter, Facebook, Instagram, LinkedIn

Premium & Grand Cru Members Only
Just keep in mind that Vinovest is located in the PST time zone, so depending on where you live, don't expect an immediate response due to the time difference.
Pro Tip:
With Vinovest, you'll have an option to work with your own, dedicated Portfolio Manager (this typically is an option only for Premium and Grand Cru members).
Even if you're in the Starter Package, you can connect with a point person, which could be a Portfolio Manager (just not as often as if you were enrolled in other, higher-priced packages).
Did you know?
Most portfolio managers at Vinovest have either a finance background or a fine wine background (and sometimes even both).
Even if you're not a Premium or Grand Cru member, then you have the customer service team, which you can contact by any of the methods I mentioned earlier – plus you have your own AI Algorithm to help optimize your investment portfolio.
From my experience, just as you open your Vinovest account, you'll be contacted by a customer service representative via text message: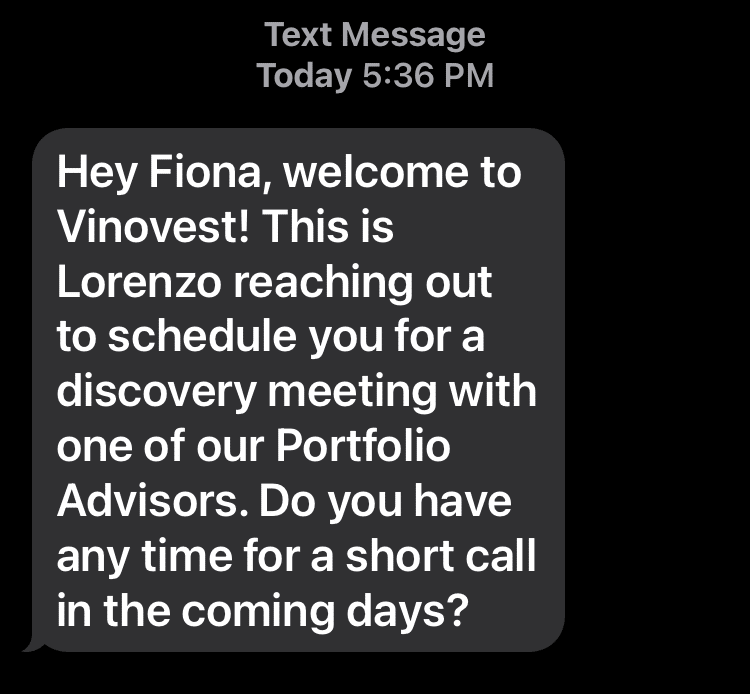 While I still don't know whether the text messages were auto-generated (seeing that this happened on a Sunday evening) or if it was a real human at the other end, I was able to set up a call with a Vinovest rep within 2 hours of receiving this text message.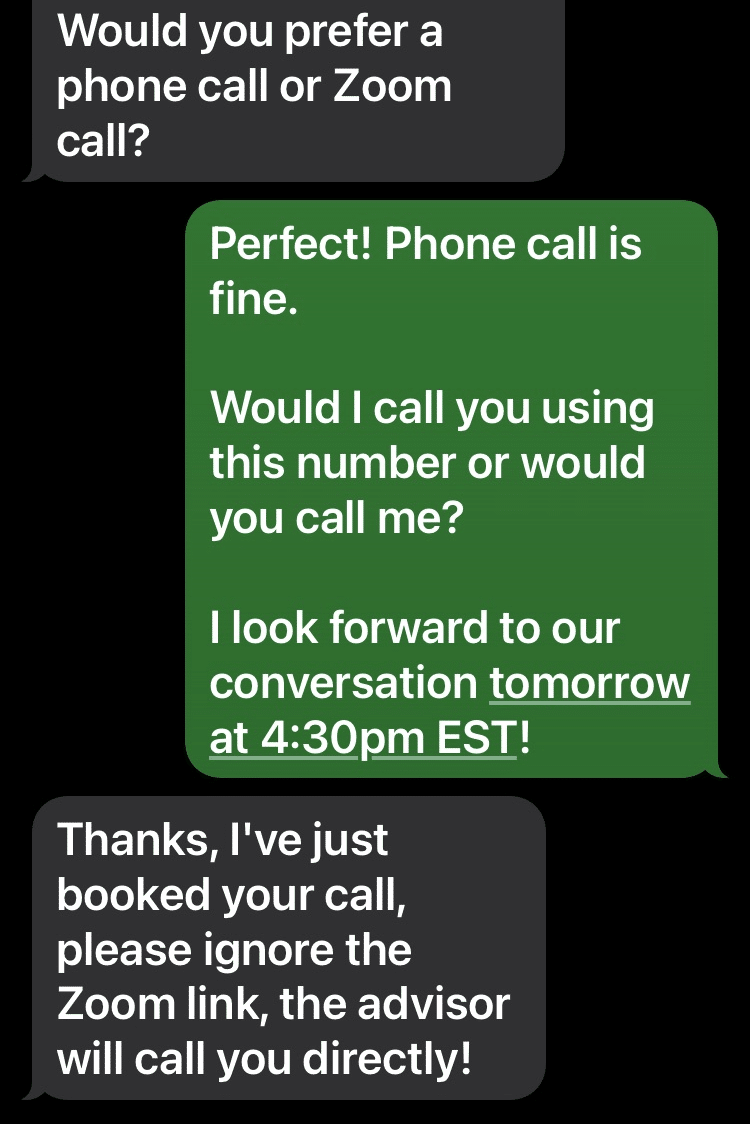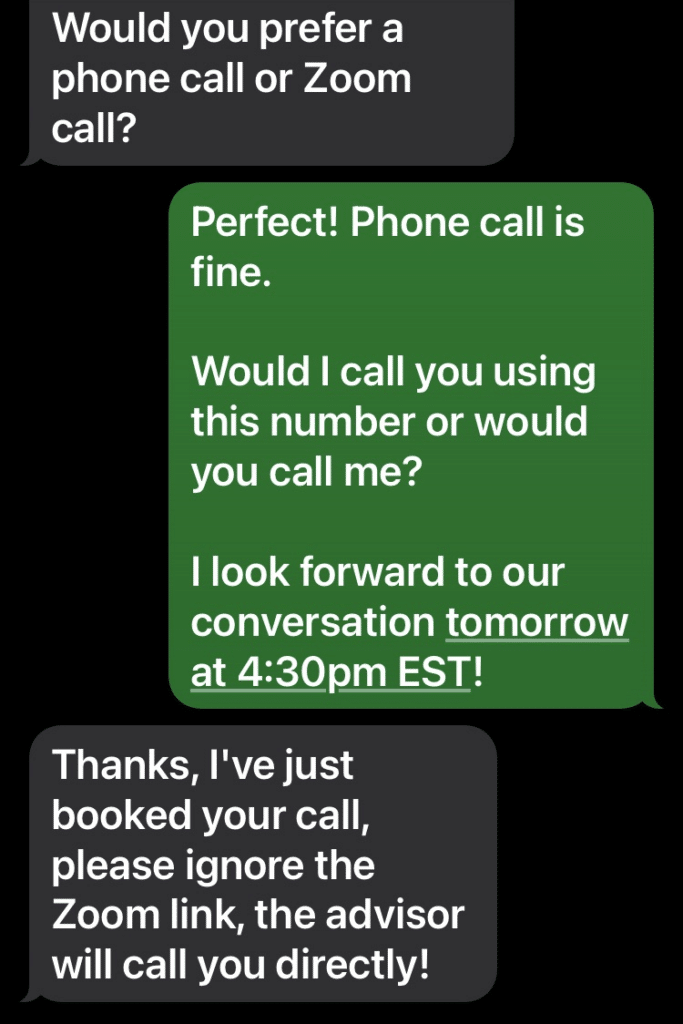 The response rate times were very swift too.
I'm a big fan of fast responders, so I'd say this was a big positive in my customer service experience with Vinovest.
Pro Tip:
To make sure you get the full picture of Vinovest's customer service, check out Vinovest's profile on the BBB (Better Business Bureau) or TrustPilot.com.
Vinovest is recently accredited with the BBB (as of August 21, 2020) and currently (late 2021) has a rating of A- with the BBB (which is pretty good!).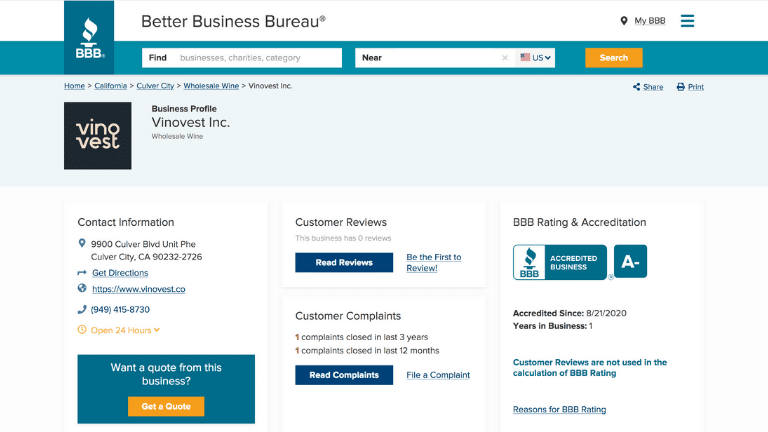 Because Vinovest is so new, there is not much information to review – at least not on the BBB, so just keep your eyes and ears open for reviews, complaints, etc. on the BBB.
We have more luck with TrustPilot, which actually has a pretty good Vinovest review, which you can see below: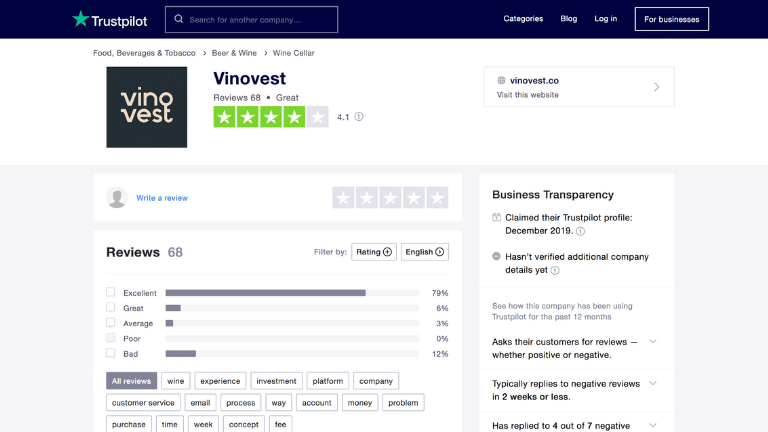 Out of 68 total reviews, to have 85% of people rate Vinovest at "Good" or "Excellent" is a very positive indicator – and I find TrustPilot to be accurate.
Pro Tip:
Most of the "Bad" Vinovest reviews involve poor customer service, poor tech service, and high monthly fees that eat away at the profits generated from the wine investments.
While Vinovest does appear to have a pretty good overall rating with its customers, I still think it's important to periodically read the reviews – both good and bad – to make sure you know what an experience with Vinovest could look like for you in the future.
Other common complaints include:
Customer service not responding
Wine annual returns are below average
Being charged service fees, bank fees, etc.
Money transfers not appearing in one's bank account
Chances are, these complaints are one-offs since there were only 8 one-star complaints (out of 68 total reviews) over the past roughly 12 months.
Take these reviews with a grain of salt.
What Does Vinovest Offer?

Vinovest has become a very popular name in the fine wine world.
Why does this matter to you?
When it comes to buying and selling fine wines, you have exclusive access to Vinovest's network – which means 2 things:
You can buy fine wine for less 
You can sell fine wine for more profit
That's because Vinovest gives you the chance to leverage its global network.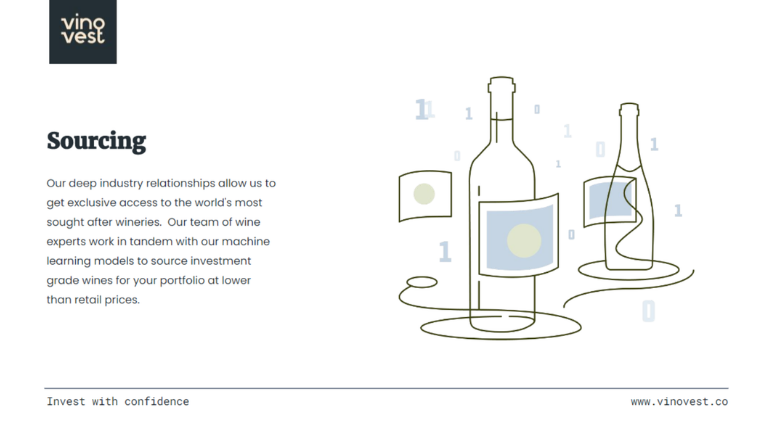 Vinovest utilizes its expert fine wine advisory team (read more below, about the Master Sommeliers on the Vinovest team) to hand-select the vintage wines that have a high chance of appreciating.
If you decided to invest in wine yourself, then you'd have to choose from more than 565,000 different vintage wines… talk about an information overload!

Vinovest saves you time, energy, and ultimately money by using its fine wine experts to help you determine which fine wine could best match your risk preference.
One of the databases Vinovest draws from is its Vinovest 100 Index, as illustrated below.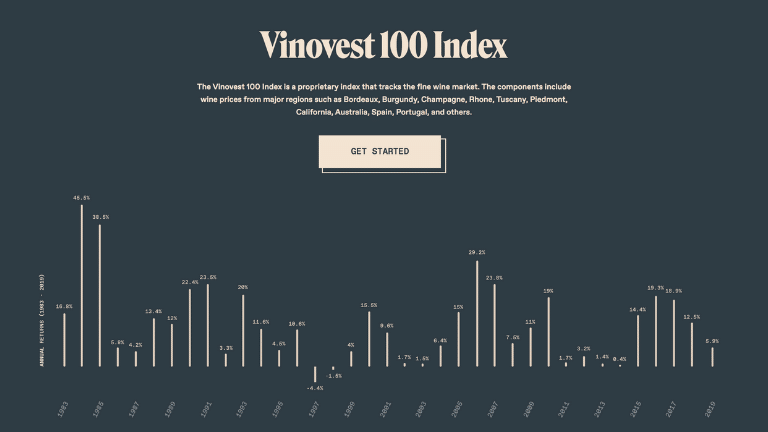 The Vinovest 100 Index has tracked the fine wine market since 1983.
For almost 4 decades, the fine wine market has returned positive numbers, except for 2 years: 1997 and 1998 (mainly due to poor harvesting returns).
The Vinovest 100 Index tracks fine wines from some of the following locations:
Spain
Tuscany
Bordeaux
California
Burgundy
Champagne
If you're looking for consistent, high-yielding investment returns, then fine wine might be your calling.
With Vinovest, you'll be given 4 investment options:
The Starter 
The Plus
The Premium
The Grand Cru
Take a look at the packages, below.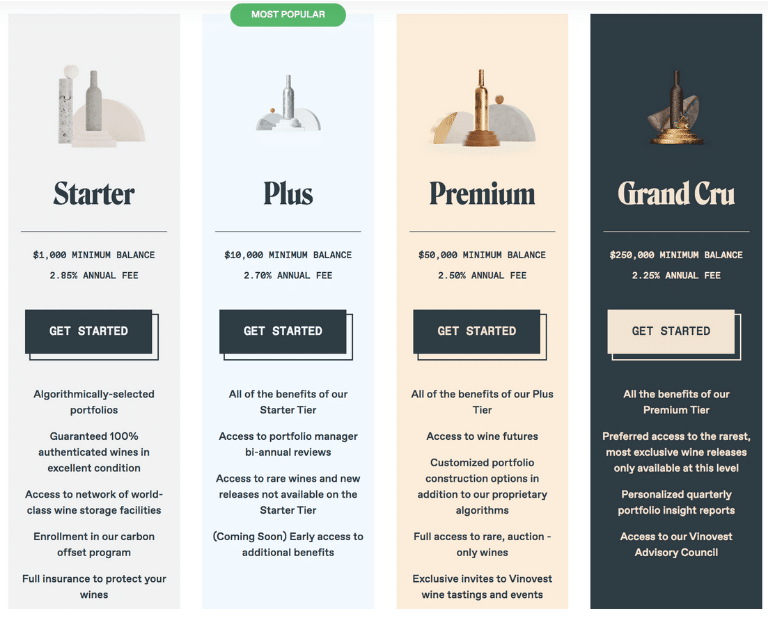 While the most popular package is the Plus, I would probably suggest beginning your fine wine investment journey with the Starter package, just so you can learn the ropes and see if fine wine investing is even something you're interested in.
Note:
One reason why you may want to invest using the Plus Level is that you not only have access to a portfolio advisor but you can also request for specific diversification of your fine wine.
While you do receive access to a point person even if you're in the Starter Package, your communication will likely be limited and you won't have the chance to customize your investments as much as if you invested more.
Pro Tip:
Remember to only invest as much as you are willing to lose.
While it's doubtful, at least based on the Vinovest 100 Index, that you'll lose significant amounts of money from your fine wine investment, you should always do your research before financially committing.
Did you know?
Vinovest is a fine wine investing platform that is not just tailored to individual investors – large corporations entrust Vinovest with their cash to invest in exquisite wines from across the world.
Additional buyer types of Vinovest include:
Large restaurants
Corporate investors
International hotel groups
Large scale wine importers
Fun Fact:
Vinovest employs 2 of less than 300 Master Sommeliers in the world to help curate its list of fine wines for investors like you.
After the Vinovest team analyzes the fine wine bottles, their history, and their price appreciation potential, the team purchases a select number of fine wine bottles to be held at the Vinovest secure facility.
Once a customized fine wine investment portfolio is developed for you, Vinovest then assigns you bottles of their fine wine repertoire.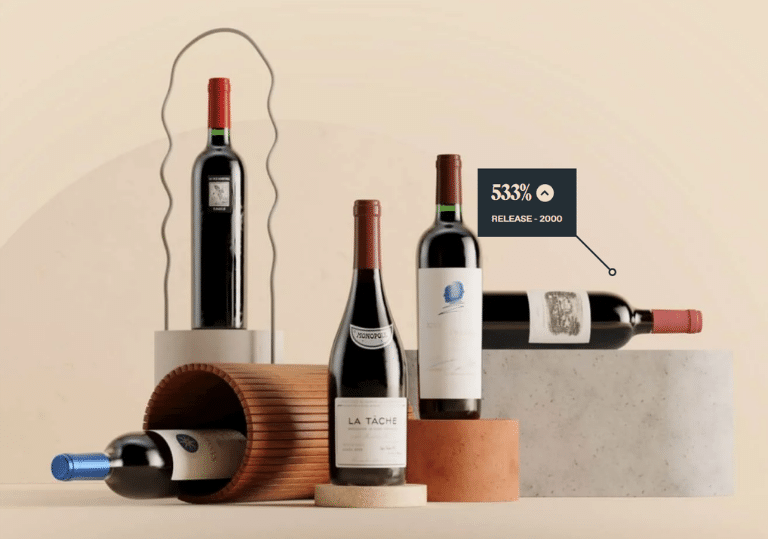 How Does Vinovest Select Your Wine?

One of the main reasons investors use Vinovest is because Vinovest does all the work for you – analyzing, storing, insuring, transporting, networking with sellers, etc.
First, you answer the risk tolerance questionnaire (which takes a few seconds).
Next, you transfer your funds to your Vinovest account.
Lastly, Vinovest selects the best wines (sometimes wine cases) for your investment portfolio.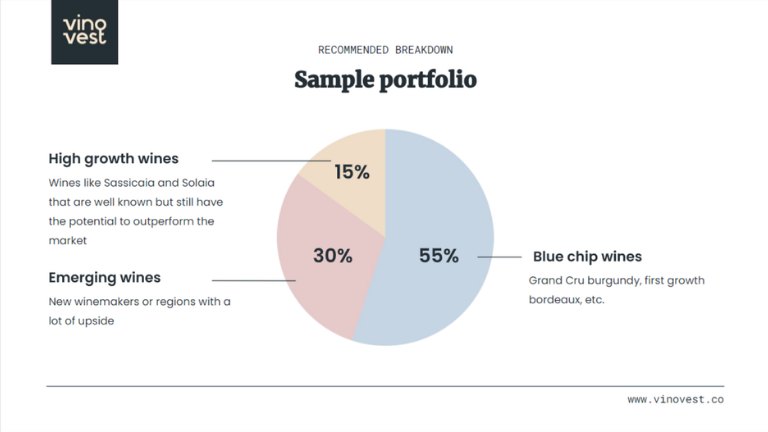 Because Vinovest has relationships with some of the greatest vineyards in the world, it can buy wine cases in bulk directly from these vineyards so that you can purchase wine for a lower market price.
All you do is invest your money and wait for a paycheck in the mail that's hopefully bigger than the amount you invested in.
Below is an outline of how Vinovest actually works:
How Vinovest Works

Assess the qualities of each fine wine

2. Risk Tolerance Questionnaire

Vinovest sources wines directly from global wineries, wine exchanges, and other merchants

Based on your risk level, you are provided with a customized fine wine investment portfolio

You buy the physical wine

Fine wines are safely stored and insured at a secure location

Average holding period lasts between 2 to 20+ years

You can sell the fine wine at any time
As you can see, there are many steps involved with owning fine wine, and Vinovest really does the grunt work for you.
Note:
If you want to have some say over which fine wines you wish to select, then you must invest a minimum of $50,000 with Vinovest.
Otherwise, if you invest less than $50,000, you will not have a say over which bottles of fine wine you can invest in.
The bottles of fine wine will be assigned to you, based on your risk tolerance questionnaire answers.
Here's what separates Vinovest from the rest:
Vinovest employs Master Sommeliers (or "Master Soms" as my portfolio advisor referred to them).
Master Sommelier Definition:
A Master Sommelier is someone with 10+ years of training to assess the qualities of fine wine. Sommeliers receive demanding training, preparation, examinations, etc. to become the master experts in their field.
The very first Master Sommelier title was bestowed in the UK in 1969, and now there are 269 Master Sommeliers in the world, 172 of which belong to the Americas chapter.
Some considerations that are used in a Sommelier's assessment of fine wine include:
Intensity of flavor
Length on the palate
Complexity of flavors 
Concentration of flavor
Harmony between aromatics and the palate
What's so important about the Sommeliers?
Vinovest employs 2 Master Sommeliers and one Advanced Sommelier (which is a level below the Master Sommelier title). 
These Sommeliers make up the Vinovest Advisory Council.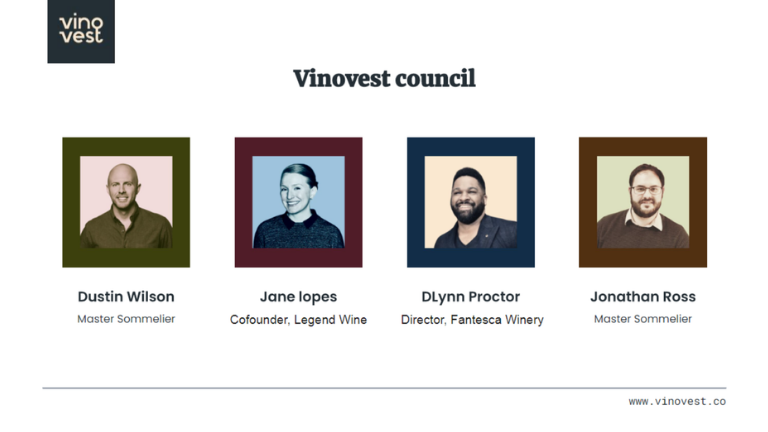 This is the very council that reviews the fine wines that are selected for your portfolio.
In other words, you don't have to do hours and hours of research, comparison, and analysis on your own to select a wine that you think might do well in the future.
You can count on this highly specialized and expert team of Sommeliers on the Vinovest Advisory Council to help you achieve the high returns that you are looking for with your fine wine investments.
Caution:
Vinovest charges fairly high fees (up to 2.85% of your assets under management).
Nevertheless, whenever you do sell your Vinovest investments, your expected profit could be pretty high (this typically depends on the amount of time you stay invested).
Vinovest: The Risk Tolerance Questionnaire [aka RTQ]

In order to successfully start your fine wine investing account with Vinovest, you do need to complete a risk tolerance questionnaire.
Risk Tolerance Questionnaire Definition:
A risk tolerance questionnaire (aka RTQ) is a set of specific investment-related questions that assesses your ability to stomach risk. Based on your honest answers, investment firms like Vinovest will construct a portfolio specific to you.
Here's what the risk tolerance questionnaire is really for:
KYC
Suitability
First transaction
…And here's what all of this means in plain English:
| Vinovest Jargon | Definition |
| --- | --- |
| | "Know Your Client" – discussion of your financial profile |
| | Match Vinovest's minimum required investment to your investment profile |
| | Helps you better understand which fine wine would be the best match, given your responses to the RTQ |
Here's a look at the risk tolerance questionnaire:
…That's it.
Honestly, I was expecting to answer a much more complex risk tolerance questionnaire.
Why?
Since I'm from the corporate finance world of investment management, I'm used to giving clients RTQs that are typically at least 10+ questions long.
Plus, the questions on the risk tolerance questionnaires that I used were very in-depth, specific questions about your investing style and preference.
Pro Tip:
The good news is that your answers from your RTQ are not set in stone. My portfolio advisor let me know that Vinovest can always switch out my investment allocation if I don't like the portfolio itself.
For example, if I'm in a conservative portfolio and I just don't like the wines offered in this portfolio, I could contact my portfolio advisor (yes, even if I'm in the Starter Package), and whenever I invest my next $1,000 (or more), I would invest in a different portfolio (like an aggressive portfolio).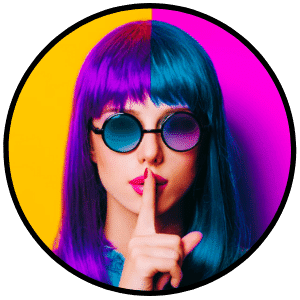 The Bottom Line:
While I think it's great that Vinovest asks about your investing timeline and the amount of money you can invest… I feel like the RTQ could be a little more developed so that the fine wine investment portfolio could be more customized to the investor's long-term goals.
That's just my opinion.
On the bright side, it will take you literally only seconds to complete the RTQ with Vinovest!
Vinovest Product Selection

Vinovest offers many different wine selections, such as some of the following: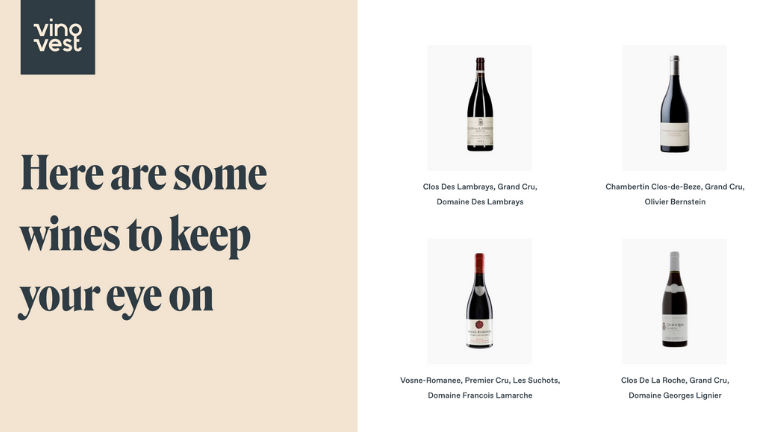 So which fine wine should you invest in?
When you sign up to Vinovest, you complete a risk tolerance questionnaire, and based on that risk tolerance questionnaire, Vinovest's AI-based robo advisor will construct a customized wine portfolio for you.
There are 3 main types of Vinovest portfolios to choose from:
Balanced Portfolio
Aggressive Portfolio
Conservative Portfolio
Here's what these 3 portfolios mean in plain English:
Portfolio Type

Description

- For people who don't like taking a lot of risk

- Wines come from mature, blue-chip wineries

- The portfolio focuses on stability and not so much on returns

- For people who are ok taking some risk

- Wines come from mature, blue-chip wineries

- The portfolio may have more room for growth

- For people who are comfortable taking risk

- Wines come from wineries in emerging wine industries across the globe

- Might also include Burgundies, Champagnes, etc.

- The portfolio focuses on emerging wine regions and vintages 
The good news is that even if you're not well versed when it comes to wine investing, you can rely on the Vinovest team of analysts to make an informed and relatively calculated decision to help your investment earn money in the long run.
Pro Tip:
From my conversation with my Vinovest portfolio advisor, it sounds like you always switch to another investment portfolio if you're not a fan of your current allocation.
You can switch your wine portfolio (like from conservative to aggressive) whenever you deposit more funds in your Vinovest account.
Just remember to never invest more than what you are comfortable losing.
Selling Your Wine on Vinovest

The good news is that your money is technically not locked up and you could sell your wine at any point in time (if you choose to).
Pro Tip:
Keep in mind that the point of investing in fine wine is to make a profit over the long term from the appreciating value in the wine's price. Selling too early will defeat the purpose of this goal.
If you do want to sell your wine, there are typically 3 ways you can pursue it:
Request Vinovest to send you your wine bottle and sell the wine yourself
Request to sell your wine through Vinovest by contacting your point person
Request to sell your wine through Vinovest by pressing the "Sell my Wine" button in your online dashboard, which triggers a liquidation event
If it was up to me, I'd probably stick to using the Vinovest platform to sell my wine.
Pro Tip:
It may take between 2 to 4 weeks to successfully sell your wine at a higher price.
It might take a little longer to liquidate your wine holdings because it all depends on the buyer – and whether there is a buyer in the market to purchase your particular wine.
Did you know?
My Vinovest portfolio advisor mentioned that her team analyzes the fine wine market daily and if they see certain wines or cases trending upward, the team might reach out to you and advise you that it could be a good time to sell.
Vinovest will NOT charge you any fees for selling your wine.
Unless you sell it within 60 days after your initial deposit.
If that's the case, Vinovest charges you a 3% penalty fee.
Vinovest Marketplace

Illiquidity might not be for everyone – especially when financial times might be tough.
That's why Vinovest just came out with their newly minted Vinovest Marketplace feature.
The Vinovest Marketplace gives you the control over your fine wine investments. You can choose the type of wine you buy, when to sell, and of course you earn the profits.
And the best part?
There are no minimums on the Vinovest Marketplace.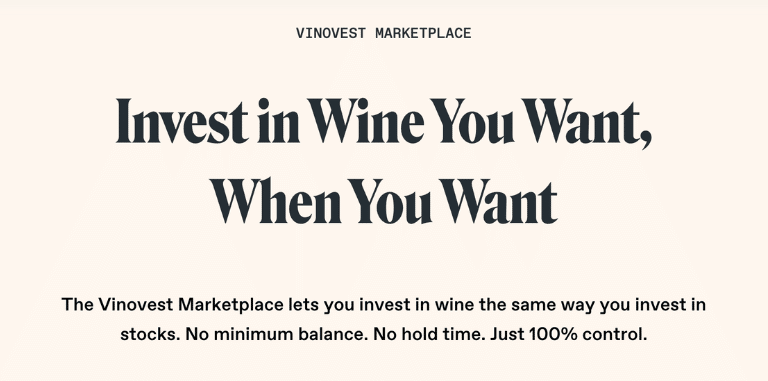 The major appeal of the Vinovest Marketplace is that it's very similar to investing in the stock market.
For example, there are no more: 
Hold times
Minimum investments
Restrictions on the wines you can trade
Now the downside of the Vinovest Marketplace is that you don't get access to the Vinovest expert team and the AI algorithm.
If you're someone who doesn't really want to get involved in the details and want someone else to do it for you, then the Marketplace is probably not for you – stick with the Starter or Plus packages for now.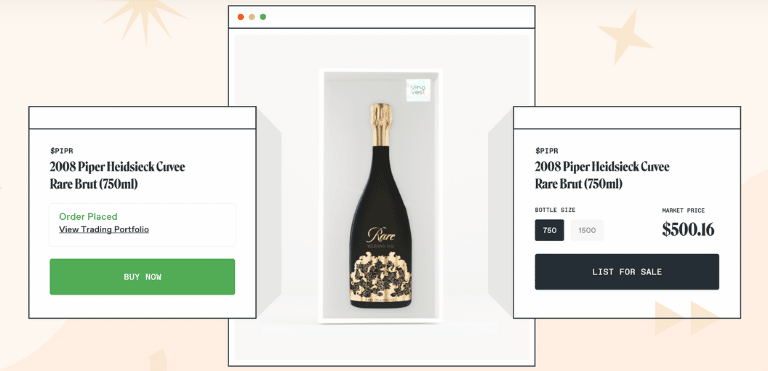 You could even buy individual bottles of wine and sell the bottle on the same day if you wanted to.
As you can see, the Marketplace account is typically best for those investors who are familiar with the fine wine world and want more control over their portfolio.
Is Vinovest Worth It?

The answer is not as straightforward as I wish it could be.
Vinovest could be worth your time and money if you:
Don't have high-interest debt
Are ready to invest in fine wines
Want to protect yourself against inflation
Want to diversify your investment portfolio
Want to earn potential returns between 10% to 13%+
Want to protect yourself against stock market volatility
Don't mind having your money locked up for 3 to 10 years+
Want to invest in something that isn't correlated with the stock market
If you relate to these points, then Vinovest could very likely be one of the best investment platforms for you.
Especially if you're already invested in the stock market, then you may want to protect your money against stock market volatility.
Fine wine can be a great method to protect your overall net worth against the ups and downs of the stock market, as illustrated by this correlation chart below: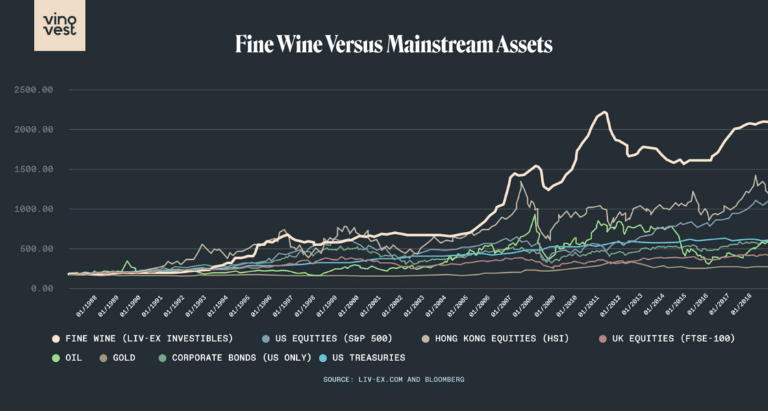 The graph above illustrates the returns of mainstream appreciating assets versus fine wine investments (depicted in the bold, gold line).
Mainstream assets include:
As you can see from the chart above, the price of fine wine, from 1988 to 2018, has consistently performed in line with or outperformed the major asset classes.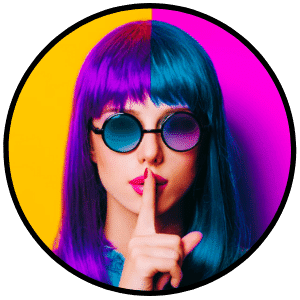 The Bottom Line:
If you want to invest in something independent of the stock market, then investing in fine wine could be a good choice.
The economic environment does not appear to influence the value of fine wine, so a wine investment could preserve your overall net worth in a recession.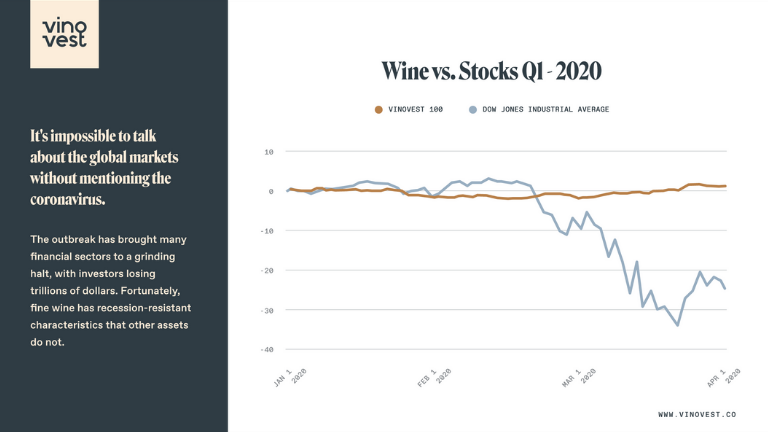 If you remember back to March-April of 2020, where stocks took a nose-dive, fine wine returns continued at a steady pace, as shown in the graph above.
You can also earn some serious money by investing in fine wine.
In fact, the chart below reveals the annualized performance of fine wine investments since 1983: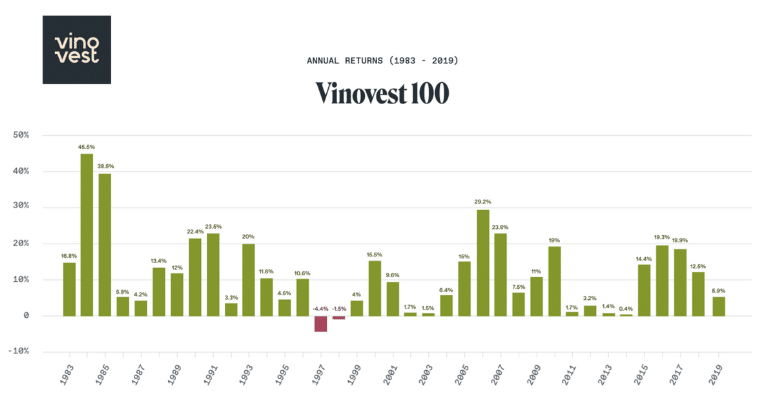 Apart from 2 years (1997 and 1998, both years being difficult growing seasons), fine wine has seen positive returns over a 36 year period, between 1983 to 2019.
While I'm never going to say stop investing in the stock market and dump your money into the fine wine market, I do think there is some substantial proof that fine wine could be a lucrative investment.
Pro Tip:
Always do your research before investing in a product or platform. And never, ever invest more than what you are willing to lose.
Just remember to spend time and do your research first, before you commit financially.
Do I Pay Taxes on my Vinovest Wines?

Yes – You have to pay taxes on any losses and/or gains from your fine wines because fine wine is considered an investment class.
In general, if you make fine wine sales over $20,000 in any 1 calendar year, then Vinovest will send you an IRS tax form 1099.
Otherwise, you must self-report any gains or losses.
Vinovest Education on Fine Wine Investing

Do you want to diversify your investment portfolio with fine wine but don't know much about the fine wine world?
You're not alone (I'm right there with you!).
Vinovest realizes that most wine investors may not be connoisseurs – and the platform has found a solution for fine wine newbies like me by offering education opportunities.
In fact, at the end of every quarter (each year has 4 quarters), Vinovest shares a quarterly report with its investors under the Vinovest 100 section: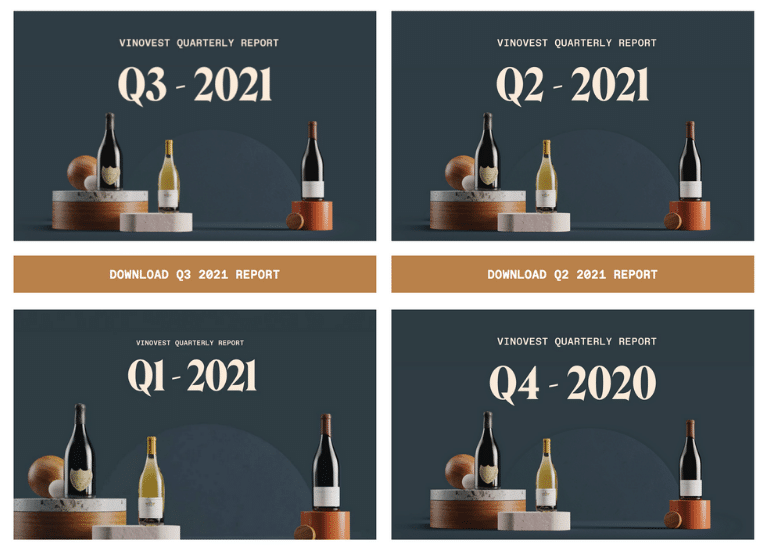 With each quarterly report, you'll learn about:
Latest analyses for fine wines
Latest news on fine wine markets
Latest developments with Vinovest
Another great resource is the Vinovest 100 Index Glossary, which lists 109 wines offered around the world in places like:
Italy
Rhone
Bordeaux
California
Burgundy
Champagne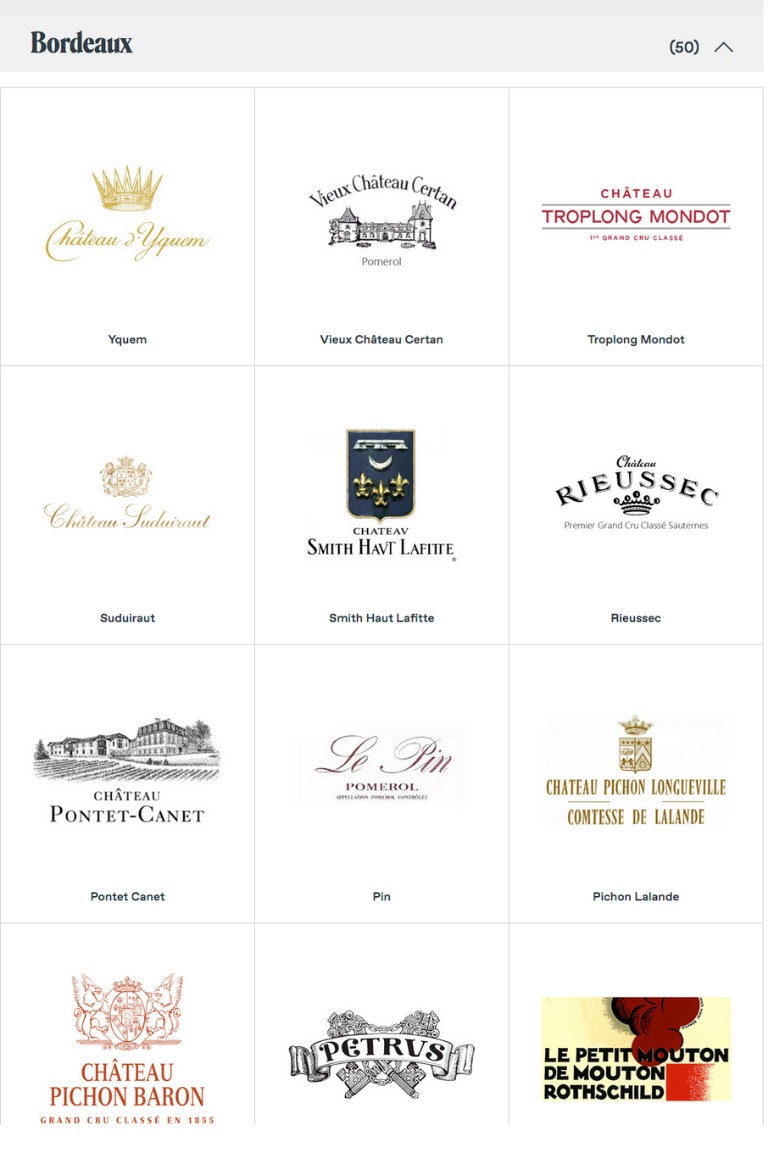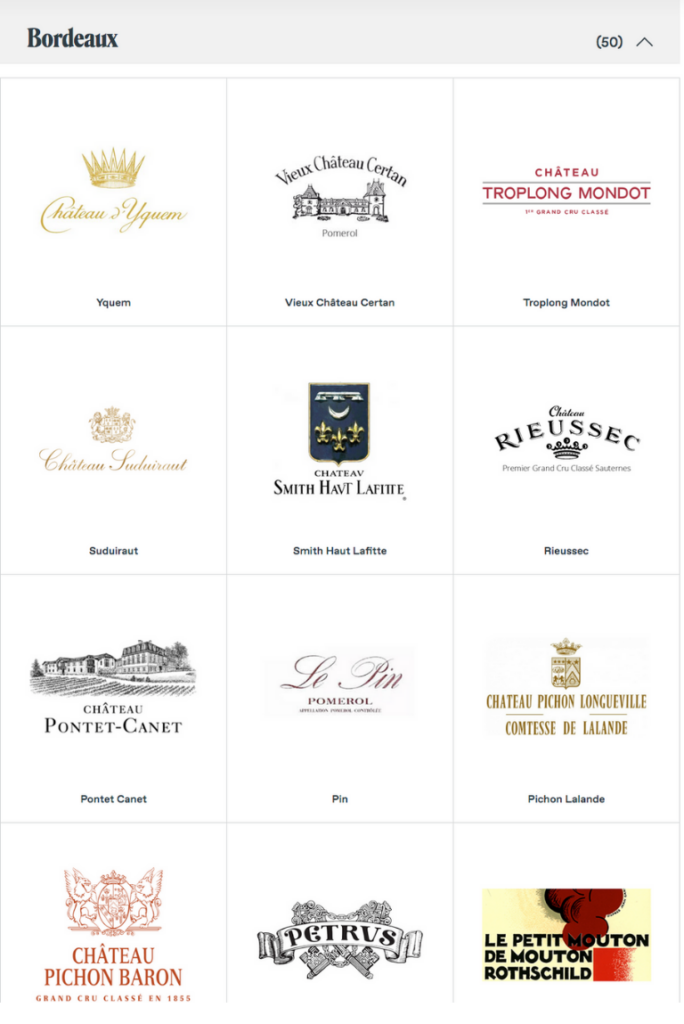 Here's a more comprehensive list of the educational resources Vinovest offers its investors:
| Resource | Description |
| --- | --- |
| Vinovest 100 Index Glossary | A thorough list of 109 wines offered in 6 of the most popular wine countries (Italy, Rhone, Champagne, California, etc.) |
| | Determine how much money your wine portfolio would have been worth today if you had invested $X (you choose how much) 10 years ago |
| | The Vinovest Blog is an excellent resource for investors new to fine wine. You can find articles about Italian wines, culture, investing in wine, French wines, etc. |
| | Reports covering the macro level of fine wine investing, including the wellbeing of Vinovest, the fine wine economy, wine returns, and other fine wine trends |
| | Vinovest offers candid FAQs, where the platform lays out the pros and cons of investing in fine wine, explains its fees, and discusses other commonly asked questions |
| Customer Service Representative | Keep in mind you have your own dedicated portfolio advisor if you are a Grand Cru or Premium member, who can also help direct you to additional resources, should you have any questions |
| Monthly Newsletter (Coming Soon!) | Vinovest just hired a new community manager who will likely put together a monthly newsletter with bits of educational pieces for current members |
As you can see, Vinovest certainly doesn't keep its customers in the dark.
Pro Tip:
Another cool educational tool my Vinovest customer service representative mentioned that I should check out is the London Vineyard Exchange (aka Liv-Ex), which is the largest fine wine exchange.
The Liv-Ex offers aggregate data on fine wines to ensure that the Vinovest portfolio advisors are bidding the right price at the right time.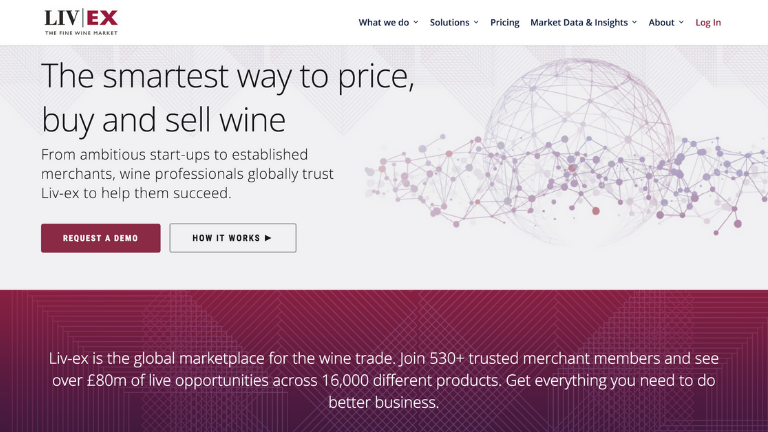 If you find that you're seriously nerding out about fine wine (no judgment!) then you should sign up to the Liv-Ex emails so that you're 100% in the loop.
One of my favorite educational tools is the Vinovest Wine Calculator, which you can see here: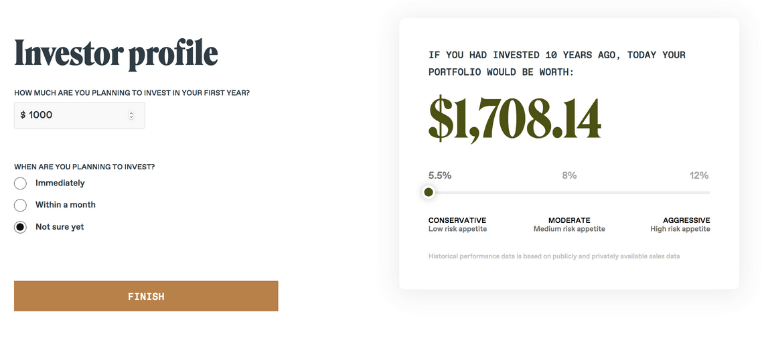 You'll see this calculator as you sign-up to Vinovest.
In this case, you can see that you would have $1,708.14 if you had invested with Vionvest:
10 years ago
Just $1,000 as your initial investment
Earned a 5.5% annual average return (which is very conservative)
Most fine wines return about 12% per year, so if that were the case, you could have expected the following return on a $1,000 investment about 10 years ago: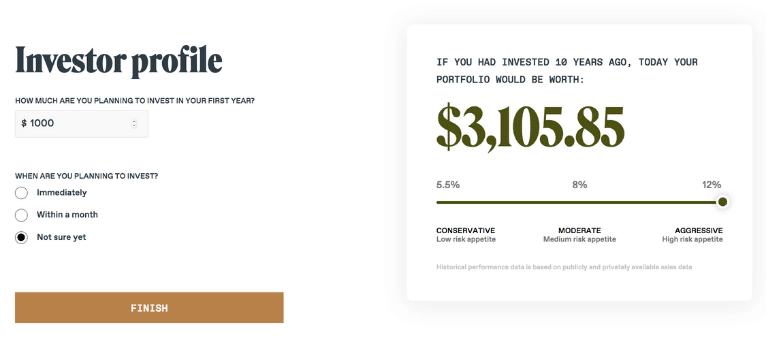 Pretty awesome, huh?
That's why I'm a big fan of the Vinovest educational materials – there is a lot of information available – as long as you know how and where to look.
Vinovest Wine: To Drink or Not to Drink?

When you invest through Vinovest, you become the owner of a wine bottle – you're not just buying fractional shares of a whole.
You're buying the actual "thing" (in this case, the wine).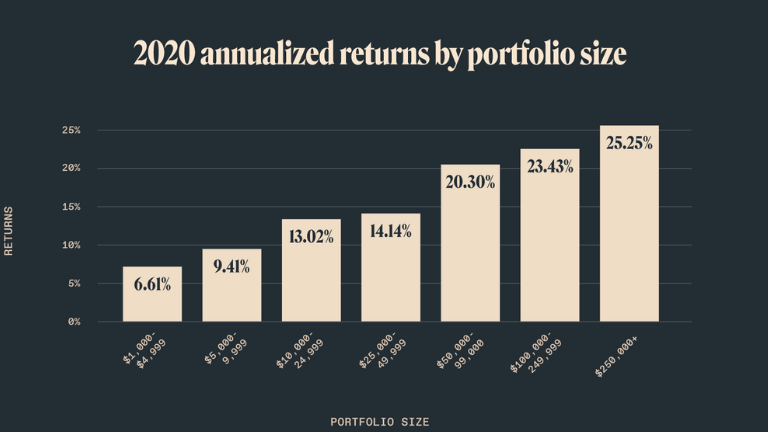 If you've looked at your investment portfolio long enough, and you want to enjoy your fine wine, then you can always submit a request to Vinovest to "liquidate" your investment (no pun intended).
Pro Tip:
You can request Vinovest to send you, your bottle of wine at any point in time and Vinovest will ship your bottle(s) to your selected address.
Just keep in mind that fees may likely follow:
Transfer fees
Shipping fees
Liquidation fees
On the bright side, due to Vinovest's extensive international network of fine wine sellers (and buyers), the next wine you purchase from Vinovest will likely be less expensive than buying the wine through a store or other seller. 
Caution:
While it certainly can be alluring to drink the wine that you've invested your money in, just remember that the original purpose of your Vinovest investment should have been for long-term growth – and not to be your own best customer…
Of course, we need to enjoy the pleasures in life.
However, if you're trying to make a profit from investing in fine wine, then drinking your investment likely isn't the best way to make more money.
How to Open a Vinovest Account

Ready to open a Vinovest account?
First, head over to the Vinovest website and click on the big button on the left that says, "Get Started."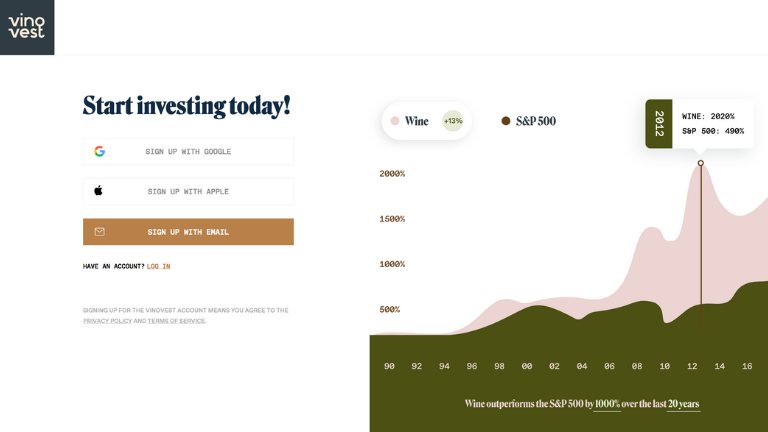 Here, you'll have to decide how you want to sign up with Vinovest.
You have 3 options:
Sign up through Apple
Sign up through Google
Sign up through your email
I'm a big believer in signing up with email, so that's what I decided to do.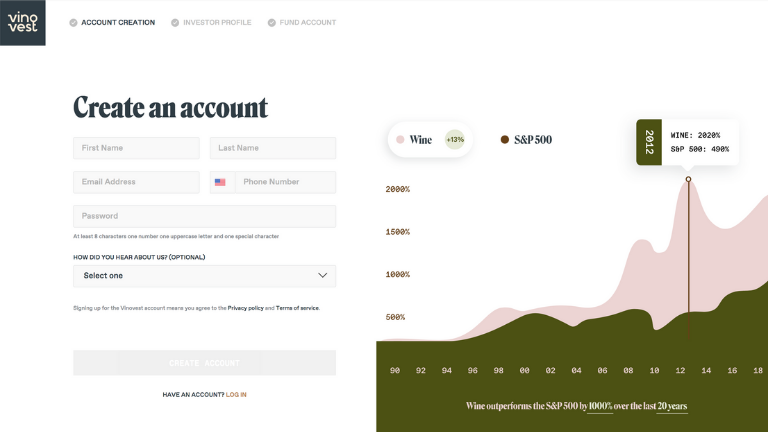 This is where you'll have to input your personal information to create your account.
Take a look at the top of the screenshot, where you'll notice that the account set-up process is divided into 3 steps:
Account creation
Investor profile
Fund account
After you create your account, the next step is to complete your investor profile.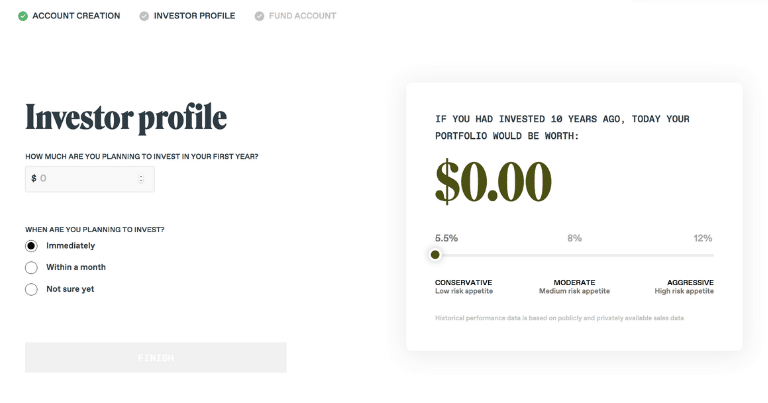 Be sure to answer these questions as accurately as possible since your answers will also help set up your fine wine investing profile.
And check out the fine wine return calculator!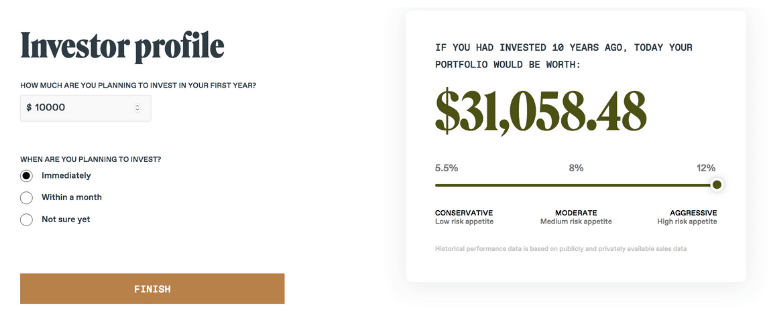 If I had invested $10,000 dollars 10 years ago in fine wine at 12% returns (and remember that fine wines have returned, on average, about 12% per year), then I would have had more than $31,000!
I'd say that's a pretty good deal.
Pro Tip:
Try to use this fine wine calculator that Vinovest offers its investors to estimate how much you could earn with your investment, given different rates of return.
Once you feel comfortable with what you see, hit "finish" and move on to the last part of the process – funding your account.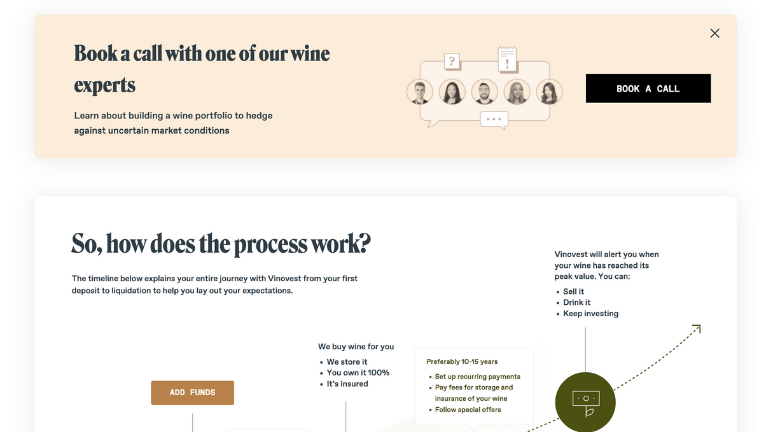 Here's what I was pleasantly surprised about:
Instead of being routed to a page that requests my personal banking information, I was led to the main page of my investor Vinovest account.
Note:
Your investor dashboard is very user-friendly and intuitive – so even though I was a complete newbie with Vinovest, I felt right at home and immediately had a good sense of how to navigate the home page.
It was a relief to me that I could first explore the website itself to see if I even liked it, and then consider funding my account.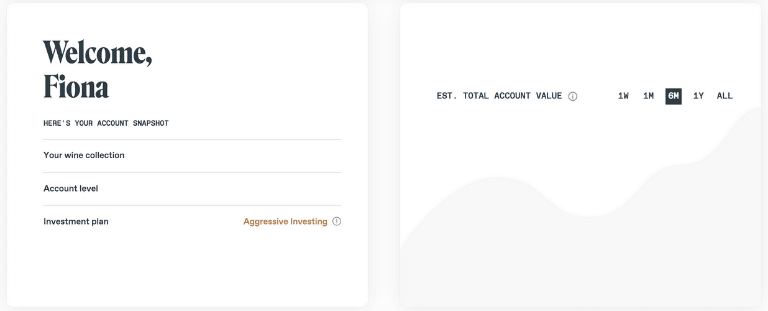 Here's a look at some of the information in your investor dashboard.
As I said, it's pretty straightforward and intuitive.

While most of the information will be displayed under the "Overview" tab of your Vinovest investor dashboard, you'll find that the other tabs can be helpful as well, especially if you try drilling further into your details.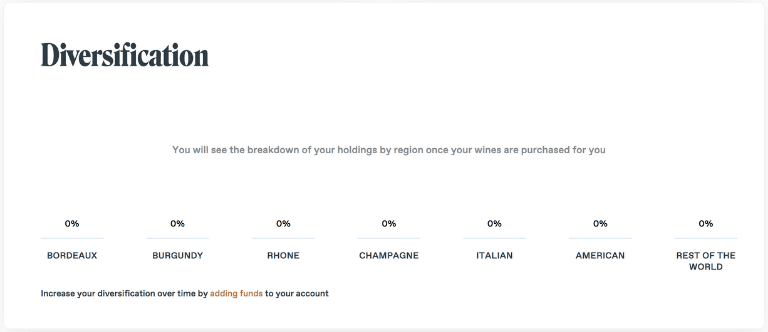 The diversification chart above shows you how my aggressive fine wine investing portfolio will look.
The 0% numbers will be populated once Vinovest finds fine wines that specifically fit my criteria (and this could take several weeks before finding a match).
Pro Tip:
I would highly recommend you schedule a call with a Vinovest customer service representative to get more insight and information about Vinovest.
If you remember back to your investor dashboard, you're given a pop-up with the option to contact your Vinovest customer service representative.

This is honestly the first thing I would do – especially before funding your Vinovest account.
Caution:
While you should click on the "Book a Call" button, when I did, I was never routed to another page where I could schedule a call. The link to book a call was broken.
Typically, that would be an annoyance on any prospective investor's part, but since I already knew the customer service phone number, I decided to dial it anyway:
I should also note that about 20 minutes after I created my account, I received a text message from Vinovest to set up a short call to discuss Vinovest and its investment options.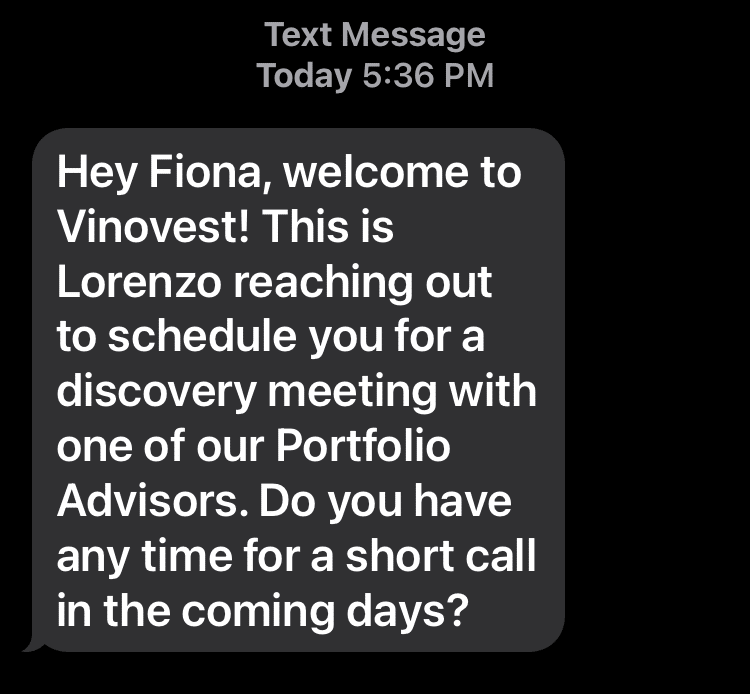 I wasn't expecting a text message (and I couldn't figure out whether this was automated or whether this was a real person), but I responded and about 1 hour later I received a reply, confirming my call with a Vinovest advisor.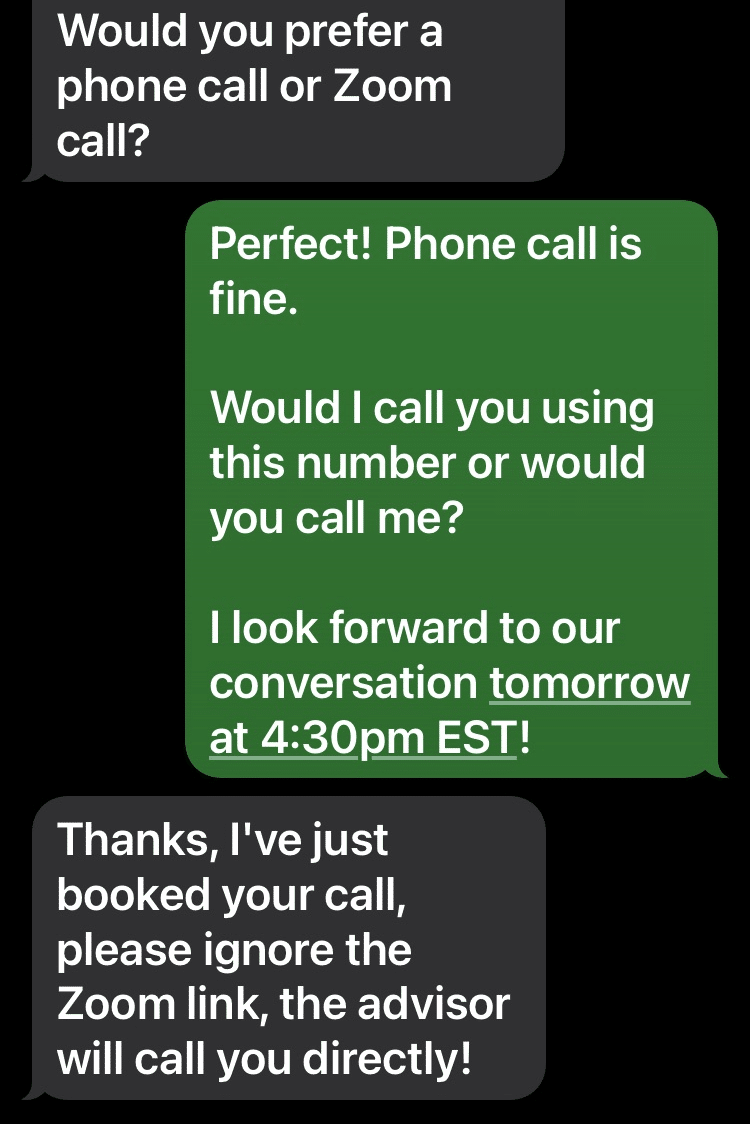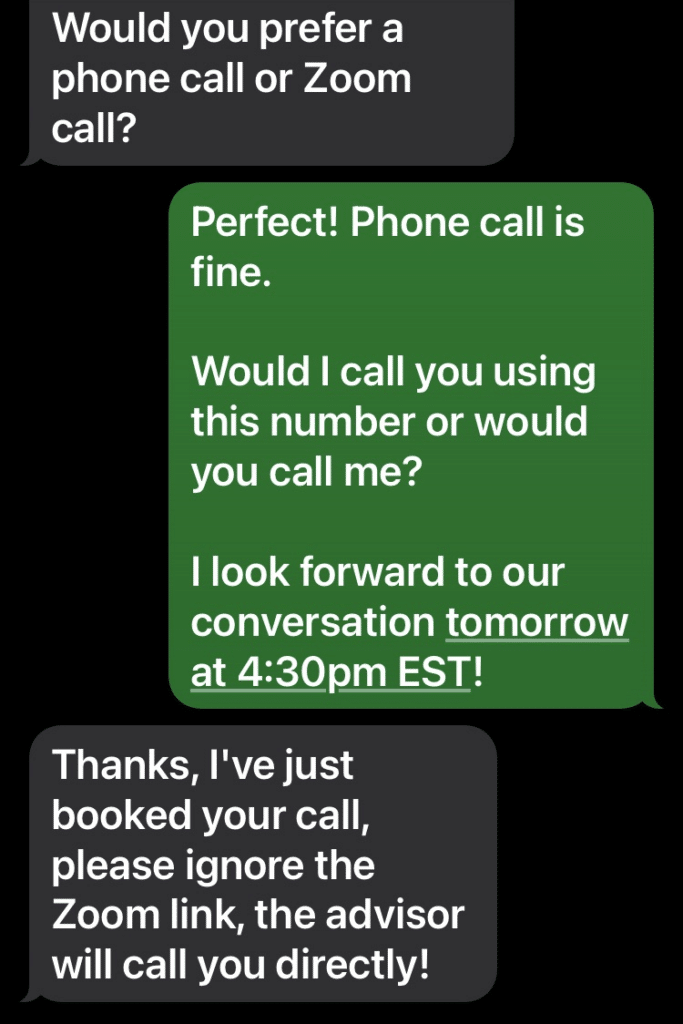 As you can tell, the representative who contacted me was very professional and fairly responsive – considering that we were messaging each other on a Sunday evening.
Pro Tip:
I had my call with the Vinovest customer service representative – who also was a portfolio manager – and have only positive feedback. She was knowledgeable, professional, and (this is what I appreciated the most) she did NOT push me into buying and investing.
I felt like my Vinovest customer service representative actually heard my concerns and questions.

She listened to understand and not to sell.

Now, if your need to chat with customer service isn't super urgent and it can be done via chat, then you can also click on the little "chat" icon on the bottom, right-hand side of your screen: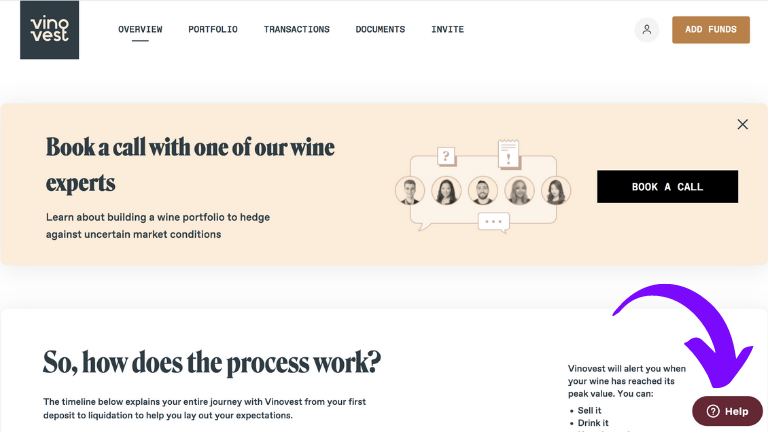 Note that this chat is not a live chat.

You can write a message and upload any supporting documentation (up to 5 documents) with your message.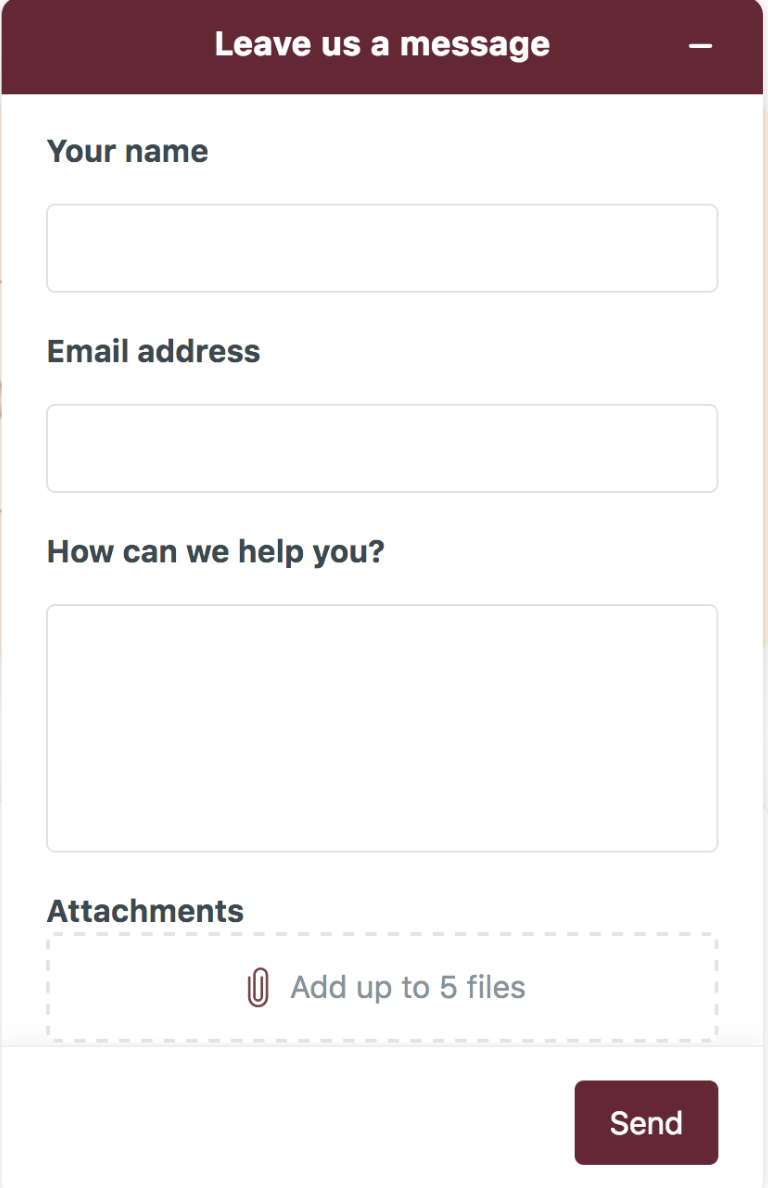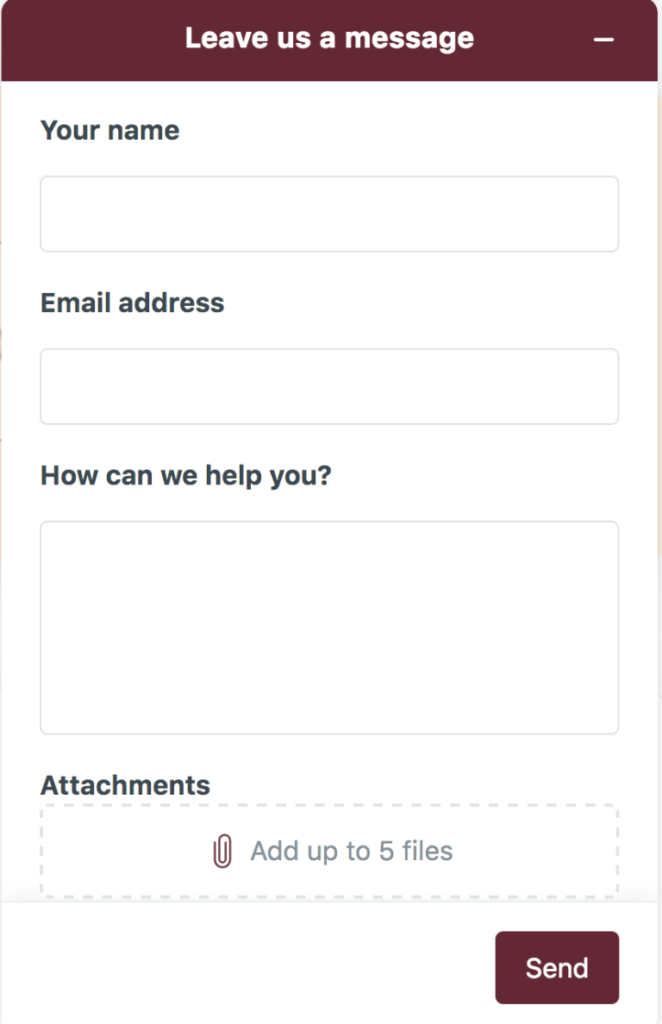 Response times may vary, but I would give it up to 72 hours.
After you've done your research and feel comfortable with Vinovest as your next alternative investment, then your next step would likely be linking your bank account and funding your Vinovest account.
On your homepage dashboard, click on the "Add Funds" button at the top-left of your screen.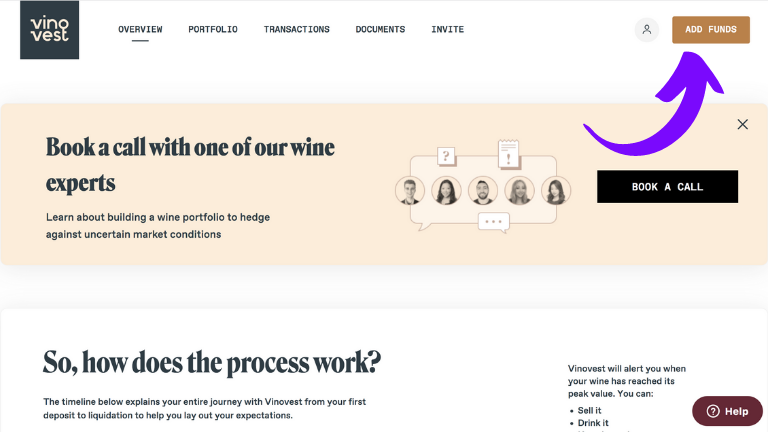 Next, you'll have to select how you wish to transfer your funds.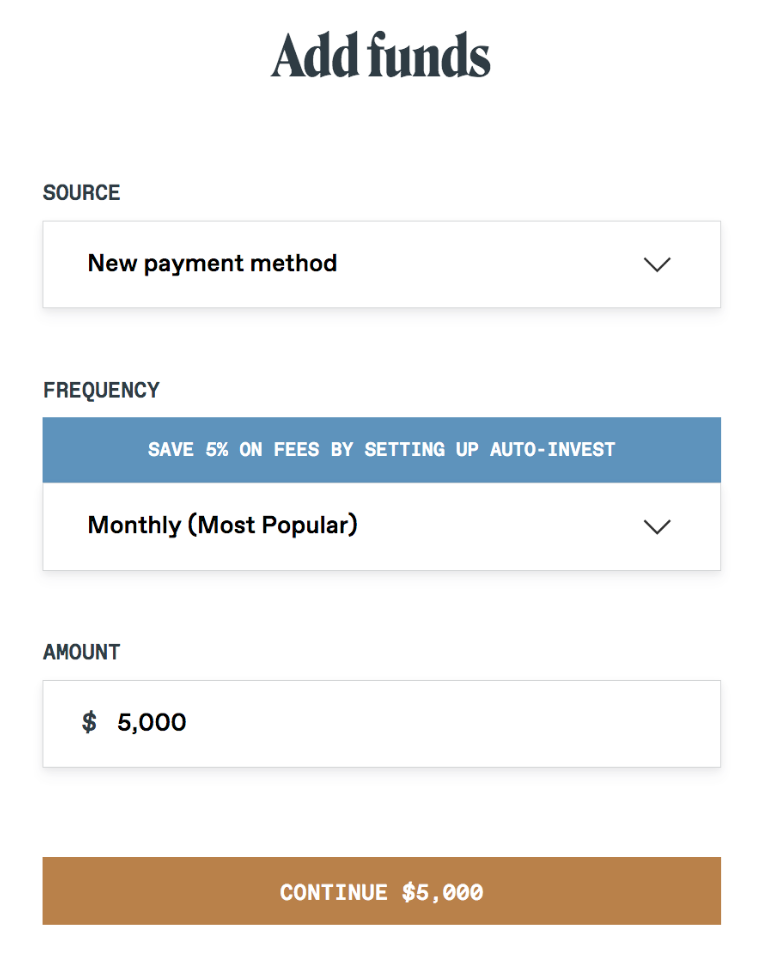 Note that you can set up recurring payments to your Vinovest investment account – although you're not required to do so.
You can set up the following transactions:
Pro Tip:
Vinovest encourages investors like you to start recurring investments, and in exchange, you'll receive a discount on your fees charged by Vinovest.
I probably wouldn't start with a recurring investment transaction, just because I'd like to get a feel of Vinovest first before I invest more money.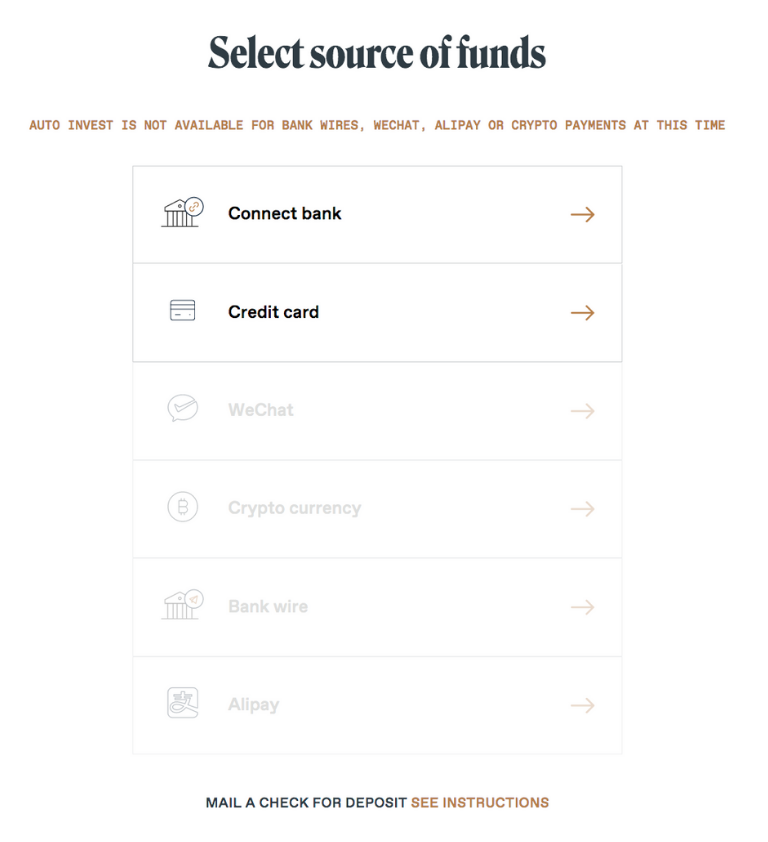 As you can see, you can fund your Vinovest account in many different ways including:
Via check
Via bank wire
Via credit card
Cryptocurrency 
Linking your checking account
Via AliPay (primarily used in the UK)
Via WeChat (primarily used in China)
Pro Tip:
Keep in mind that funding your Vinovest account using alternative payment methods like cryptocurrency or credit cards could result in additional fees.
I do think it's pretty neat that Vinovest offers such a variety of payment options.

If you're trying to steer clear of paying any additional fees for funding your Vinovest account, then you'll probably want to consider linking your bank account.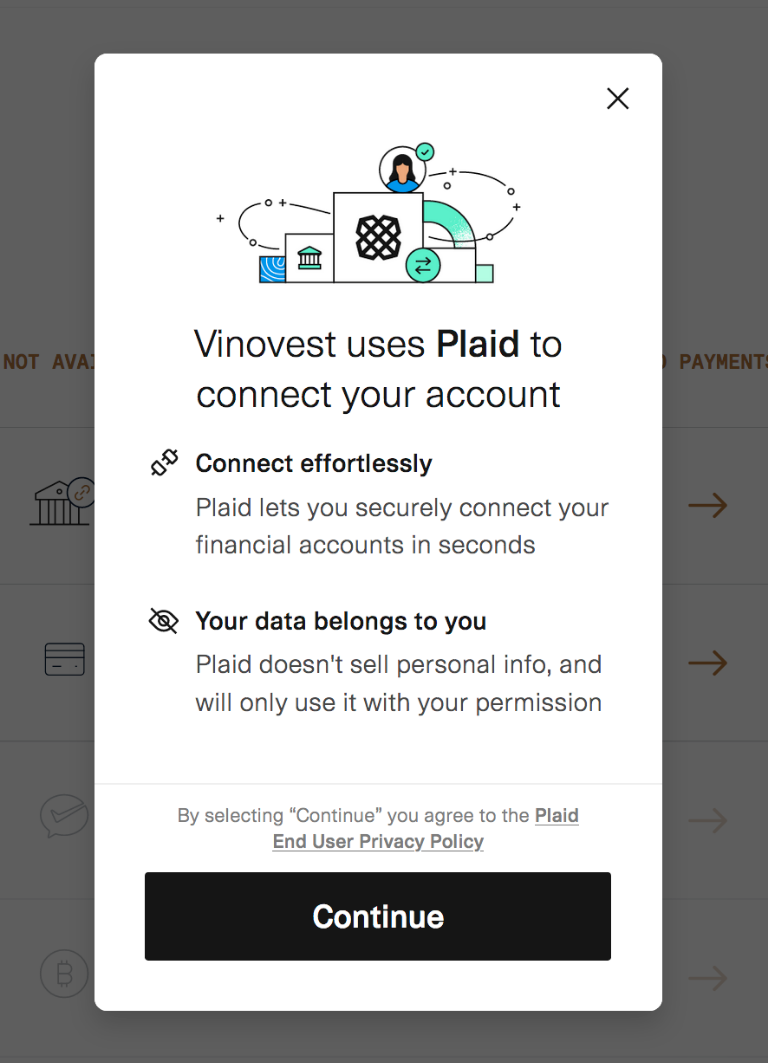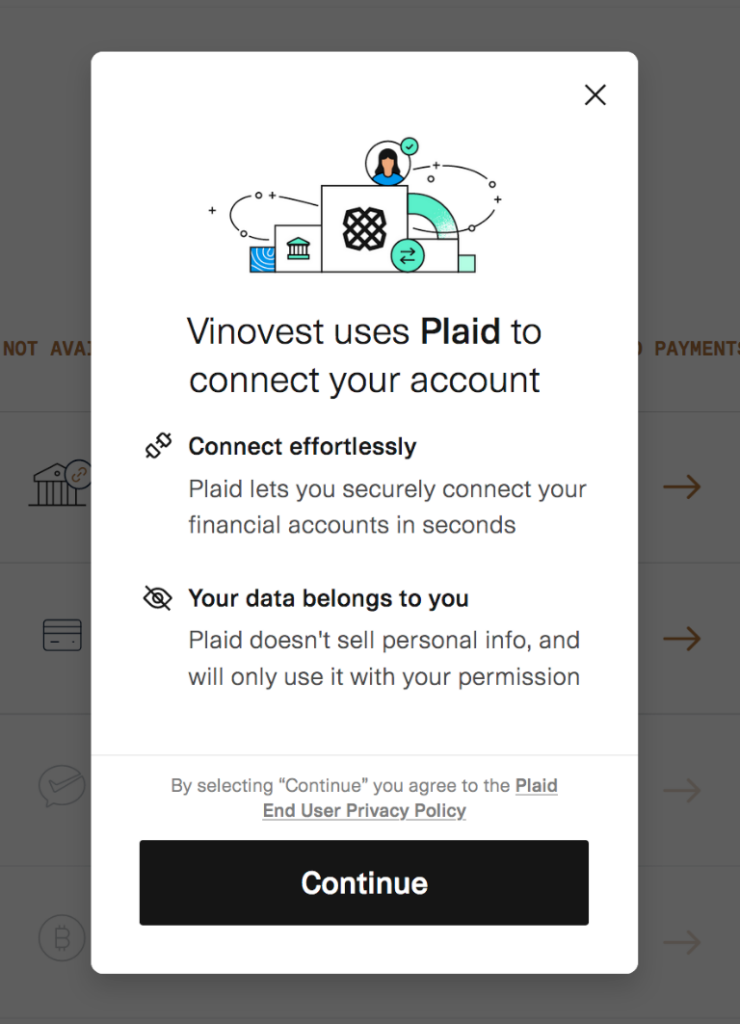 Like most popular investment apps, Vinovest uses Plaid, which can securely connect more than 12,000 banks in North America with investment apps.
Caution:
If you are interested in the auto-invest option, then this won't be available for bank wires, WeChat, AliPlay, or cryptocurrency.
At this point, you should be set up to start investing with Vinovest.
Pro Tip:
Remember to invest only as much as you are willing to lose. Investing in fine wine can be risky and long-term. Do your research before you commit yourself financially.
Vinovest Alternative: Whiskeyvest

Investing in fine wine can certainly be a great way to diversify your portfolio and help you build wealth.
But there's another unique way to make money.
Enter Whiskeyvest (from the creators of Vinovest).
WhiskeyVest is a new platform that is being rolled out by the creators of Vinovest to invest in whiskey.
Why whisky?
Over the past 9 years, the return for fine whiskey is 406%!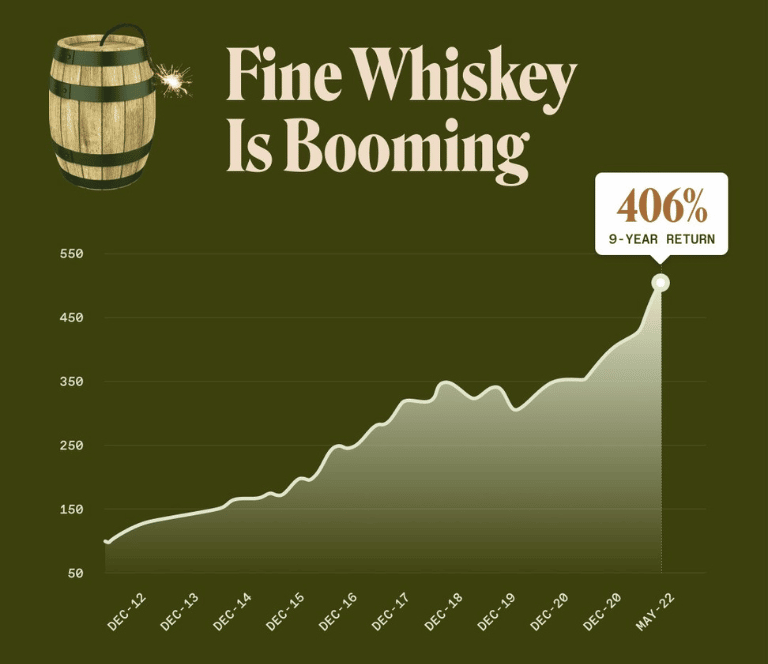 The Whiskeyvest platform is just in its beginning stages – and you can request early access as of mid 2022.
You could invest in:
Scotch
Bourbon
Japanese whiskey
Similar to the Vinovest platform, you can select your goals and receive tailored advice from whiskey experts and data scientists.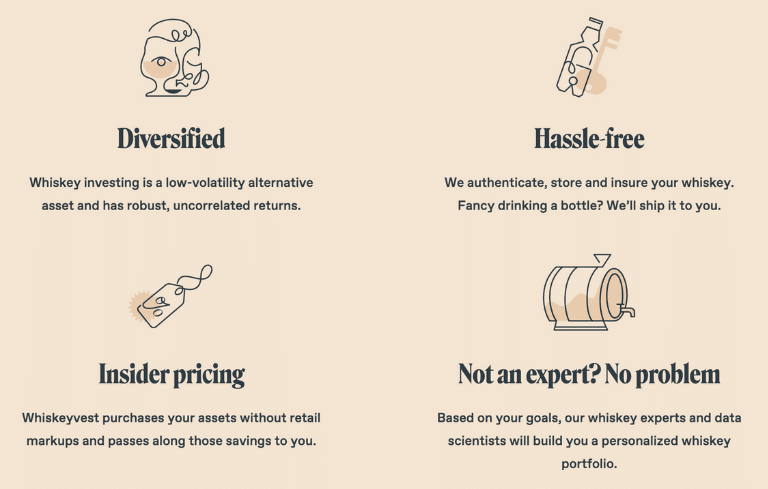 When you invest in your whiskey, you can buy individual bottles of whiskey and hold those bottles until you decide to sell.
Since whiskey does not have a peak drinking age, the longer you hold your whiskey, the more profitable it becomes.
If you decide to liquidate your whiskey, you can either sell your whiskey at auctions or the original distillery may buy your bottle back.
Another thing to keep in mind is that whiskey price adjustments are done on an annual basis, while wine adjustments are done on an ongoing basis.
That's because whiskey can be held for much longer than wine, and the price adjustments reflect this.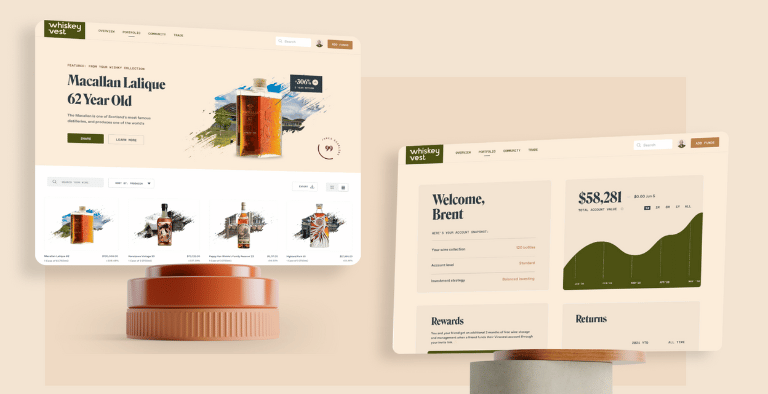 While Whiskeyvest is only available to Premium and Grand Cru Vinovest users right now (with minimums as high as $15k), the Whiskeyvest platform is looking to:
Drop premiums to $1k
Roll out the Whiskeyvest platform for every Vinovest user
Keep in mind that to make a sizeable profit when investing in whiskey, you'll likely have to keep your investment illiquid for several years.
Learn more about this booming asset class by checking out Whiskeyvest today.
Vinovest Review Verdict

Not many people can say they are fine wine investors.
In fact, it's typically only the top 1% who can boast about their latest exotic wine investments.
Not anymore.
Vinovest is the fine wine investing platform we've all been waiting for.
Now, you and I can invest in rare and thousand-dollar fine wines found across the world using Vinovest's extensive global wine network.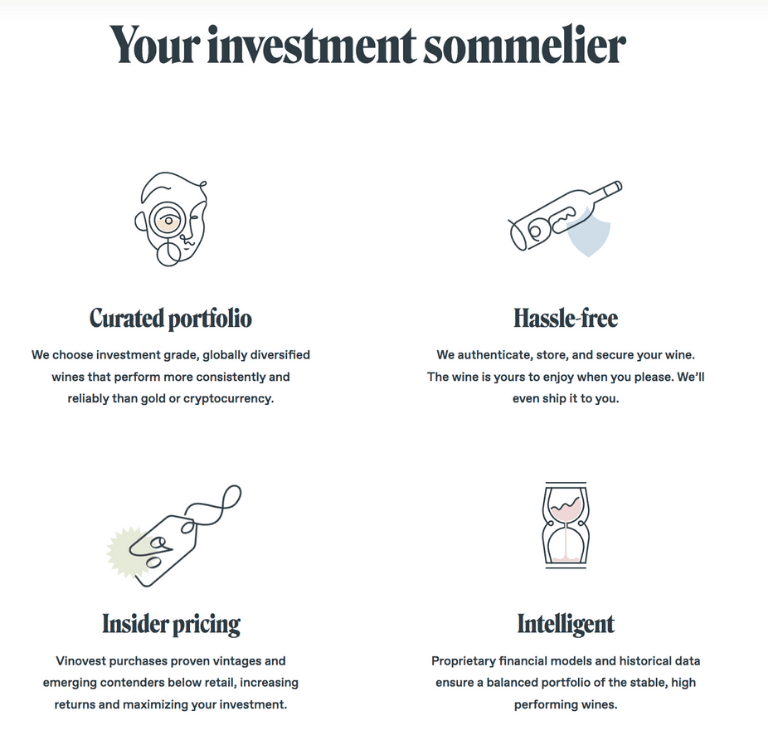 While you may want to jump head-first into fine wine investing, remember that Vinovest does charge fairly high fees.
However, in exchange, Vinovest does offer storage, insurance, and expert wine connoisseurs to help you construct your wine portfolio.
On top of that, the Vinovest interface, user experience itself, and customer service (in my opinion) make up for the complexity in the fee structure and investment choices.
Moreover, there is a lot of money that you can make with fine wine investing, and here are some reasons why:
The demand for vintage wine typically increases
Investing in fine wine through Vinovest gives you a tangible item
Because people drink vintages, supply drops even further with time
You can never make more of a certain vintage wine (so supply stays low, which means your wine value increases)
So, just based on the basic economic laws of supply (low) and demand (high), fine wine does follow a recipe for high potential appreciation in value.
Another thing you should keep in mind is that wine appreciates as it gets older, so the longer you keep your wine, the more likely it is that you will see a profit.
Pro Tip:
While fine wine investing is exciting and an alternative form to earn money, you should not consider Vinovest as a replacement for your retirement planning and other long-term investment goals.
I encourage you only to invest as much as you are comfortable losing since the world of investing in fine wine is still speculative, unregulated, and fairly illiquid.
Closing Thoughts

Vinovest makes it possible for almost anyone to start investing in fine wine worth up to $100,000's of dollars.
Instead of simply owning a "share" of wine, by investing with Vinovest, you are actually the owner of an exquisite bottle of wine.
While you can certainly make money investing with Vinovest, it's important to recognize that there are risks involved when investing in fine wine.
Some of these risks include:
High costs and fees
Unregulated industry
Long-term investment
It's so critical that you are cautious with how much money you invest in Vinovest – make sure that whatever you invest, you are OK losing (worst case scenario).
Think about your investment options today, because your bank accounts will thank me tomorrow.
What are your thoughts on Vinovest? Would you consider investing in the platform? Let me know in the comments section below.