If you want to discover:
What is compound interest
How to use compound interest in your favor
The 4 key ingredients for compounding interest
Then you'll love the information within this guide.
Let's dive right in.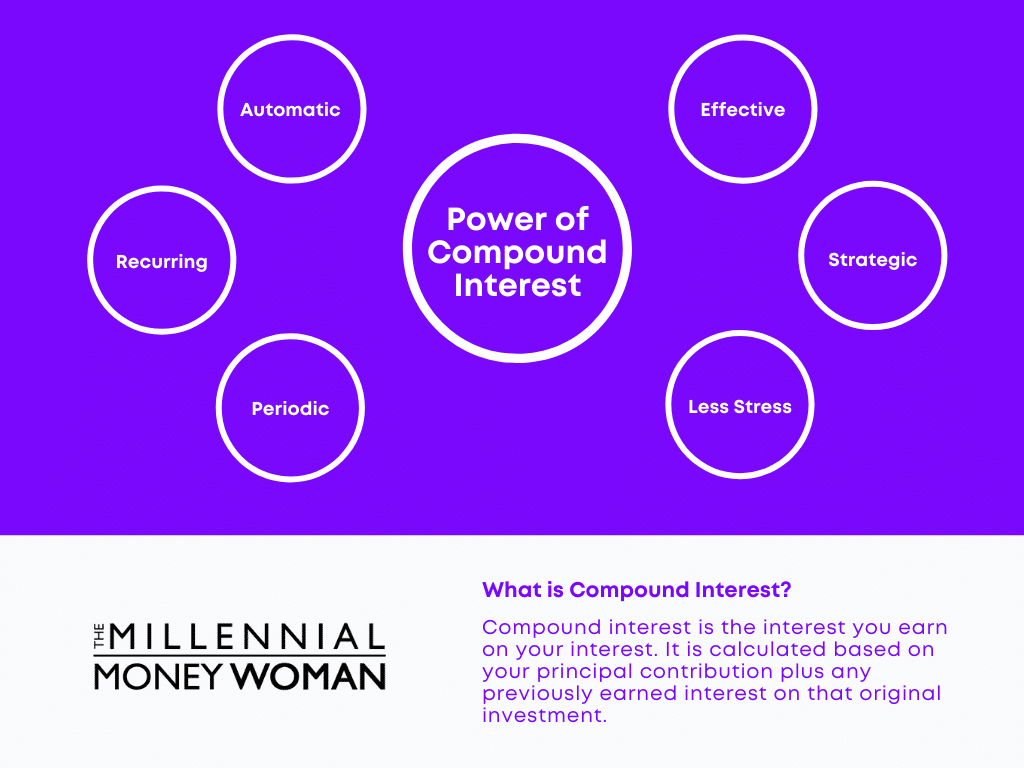 Introducing: The Power of Compound Interest

Have you ever wondered what compound interest actually means?
My husband and I were having an evening conversation about what it means to have your money work for you.
Of course, we absolutely love the idea of saving our money and investing our money.
Luckily, my husband and I have a similar mindset in that we both agree that we strive for delayed gratification.
Delayed Gratification Defined:
Making sacrifices in the short term for long term gains.
For example, if we earn $500 in one day, we don't run to the closest mall and spend part or all of that $500 on new clothes. 
We stash the $500 away in an investing account and don't touch it for another 40 years.
Of course, it's nice to show off what you can afford because you work so hard. 
But then again, wouldn't you want to see big numbers in your bank accounts when you are older so you can enjoy the fruits of your labor?
I know some people may disagree – and that's perfectly fine. 
For my husband and myself, we are frugal and we are minimalists:
We save and invest for tomorrow

We don't live a terrible life and we enjoy work

We look forward to retiring with millions in the bank account
That being said, let's check out what compound interest actually is all about.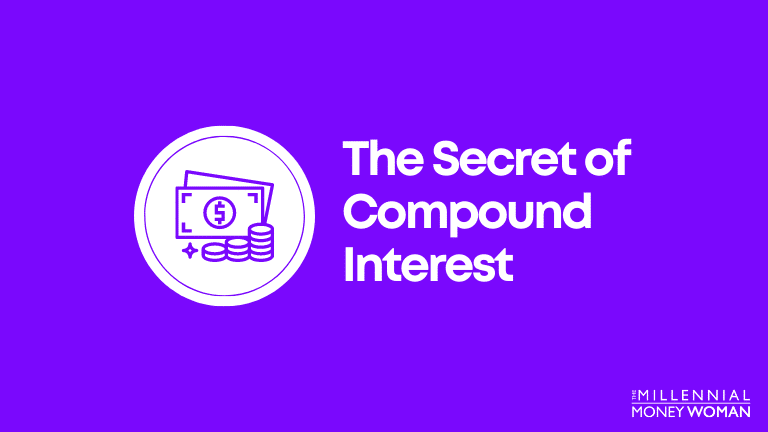 The Secret of Compound Interest

Compound interest will have you see your money grow not in the short term, but in the long term.
Compound Interest Defined:
Compound interest is the interest you earn on your interest. It is calculated based on your principal contribution plus any previously earned interest on that original investment.
Compound interest makes your money work for you.
Let me explain: Let's say you put $100 in a bank account with a staggering 5% annual interest yield. 
Note:
In today's world, a 5% return on a savings account is not likely possible, since rates dropped below 1%.
At the end of year 1, thanks to that 5% interest, you'll have earned $105 from your $100 initial deposit:
Principal (what you put in): $100
Interest (what you earned): $5
Now let's say you have the same 5% interest rate and you don't touch your money (that means you don't add money and you don't withdraw money). 
At the end of year 2, you'll have earned $110.25 from your initial $100 deposit: 
Principal: $100
Interest: $10.25
At the end of year 3, you'll have earned $115.76:
Principal: $100
Interest: $15.76
Here's what is happening: Your money is working for you. 
You're seeing an annual 5% interest return on your initial investment ($100) PLUS the previous years' interest.
If you are looking for a high interest yielding savings account in the modern economy, check out CIT Bank.
You may not see a major difference today, but your bank accounts will certainly thank me in a few decades from now.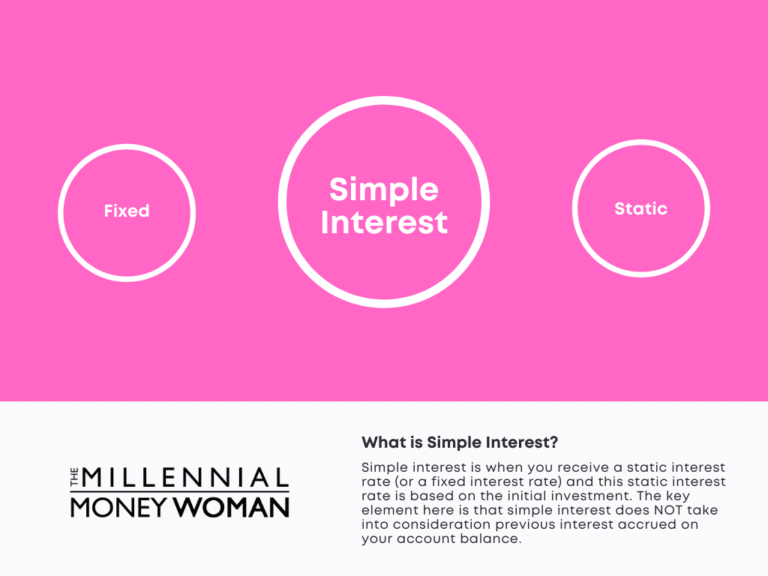 Simple Interest Defined:
Simple interest is when you receive a static interest rate (or a fixed interest rate) and this static interest rate is based on the initial investment. The key element here is that simple interest does NOT take into consideration previous interest accrued on your account balance. 
What does this mean for your wallet?
In the long run, simple interest will likely underperform compound interest because simple interest is fixed.
Moral of the Story:
Let your money work for you through the power of compound interest.
The Big Picture

Let's say you are 25 and looking to invest in the markets with a 7% return for the long term.
This means:
Investing consistently

Never withdrawing money
How would the compound interest picture look for you once you need your money at age 70?
Let's take a look below:
In other words, the power of compound interest has put over $320,000 in your pocket over 45 years.
Note:
You won't see the major impact compound interest will have on your investment account in the beginning. It will take decades for you to see the actually power of compound interest.
Let me illustrate the long-term impact of compound interest over simple interest using the following assumptions:
| Inputs | Outputs |
| --- | --- |
| | |
| | |
| | None - 1 Time Deposit of $1,000 |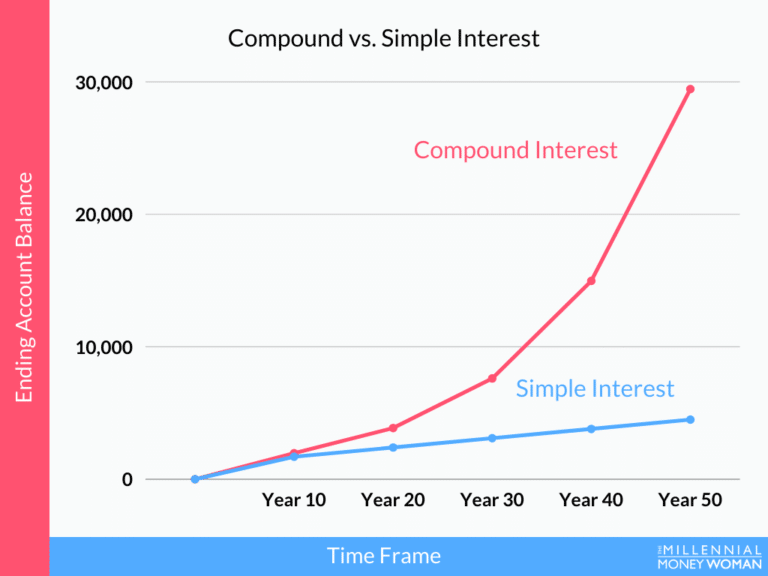 As you can see, the difference between compound and simple interest is not very noticeable in the first 2 to 3 decades. 
However, as we look into the long-term time horizon (year 40 and year 50), we can start to notice a vast difference. 
That's the power of compound interest.
If you are ready to level up and start your investing game, it's time to check out M1 Finance.
M1 Finance is an easy-to-use investment management application designed to help you optimize your investment strategy based on your age and risk tolerance level. 
I have the M1 Finance app on my phone and it's super easy to use. 
Cheers to compound interest!
Related: The Magic of Compound Interest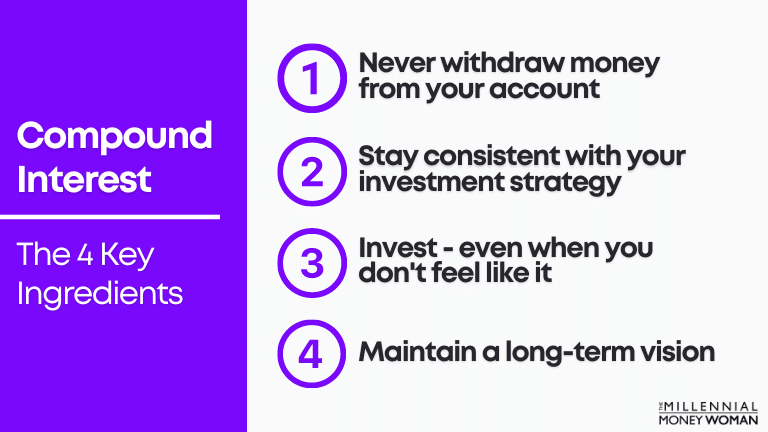 The 4 Key Ingredients to Compounding Interest

There is a secret sauce where you can see the power and impact of compound interest. 
It's a simple recipe, but you have to be consistent with your investment strategy. 
Below are some of the key elements that I have found to work in my favor.
The 4 Key Ingredients for Compounding Interest:
Never withdraw money from your account

Stay consistent with your investment strategy

Invest – even when you don't feel like it

Maintain a long-term vision
Let's explore what these key ingredients are all about.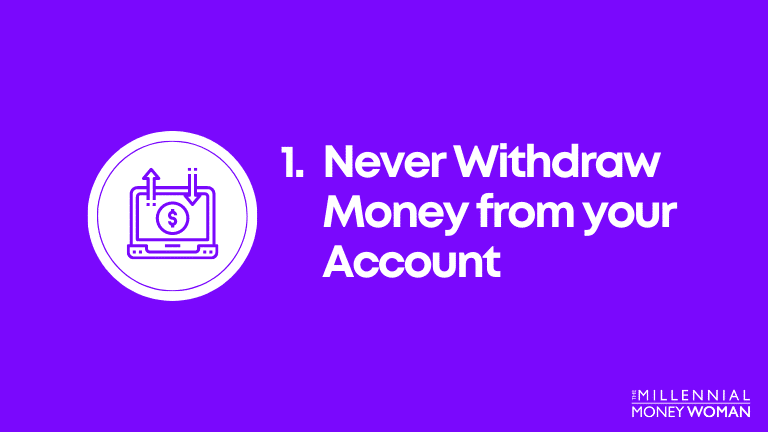 1. Never Withdraw Money from your Account

The second you withdraw money is the second you disrupt and very likely ruin your investment plan.
Keep in mind that the power of compound interest will not work if you are withdrawing money from your portfolio.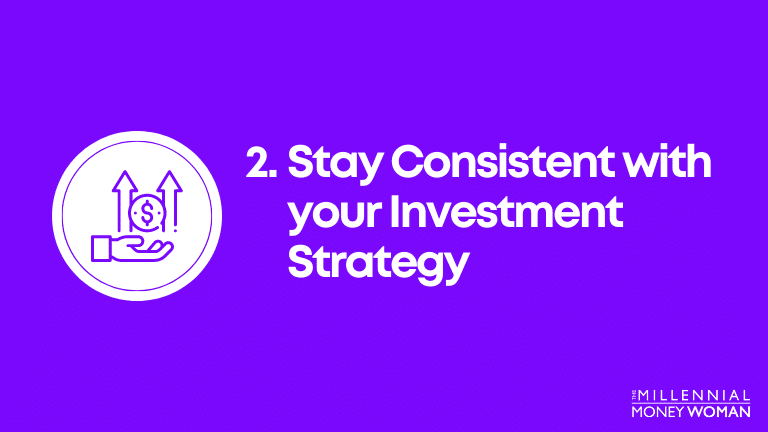 2. Stay Consistent with your Investment Strategy

If you do the following: 
Invest month 1

Skip month 2

Skip month 3

Invest month 4
And so on, you won't win at the compound interest game.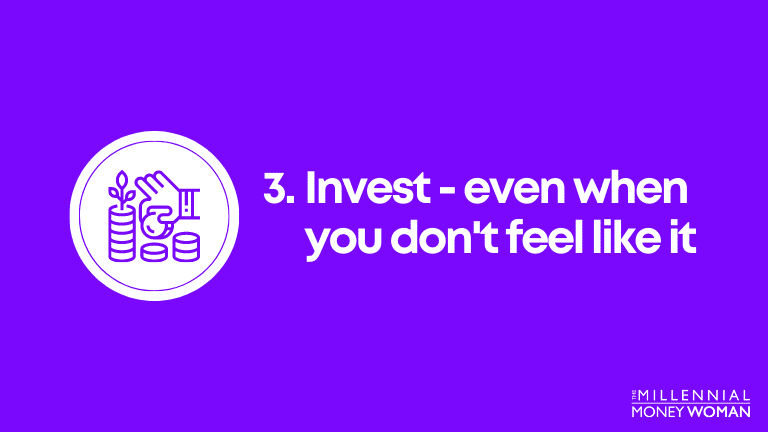 3. Invest – even when you don't feel like it

When it's time for your investment plan to be set into action, make sure you show up every day – or however often that means for your specific investment plan. 
That means stick to your investing plan, invest consistently (step 2), and be in it, to win it.
If you have a terrible income month, that doesn't mean skimp out on your investment plan. 
That would mean skimp out on eating out, buying fancy clothes or other discretionary expenses. 
Always invest. No matter what.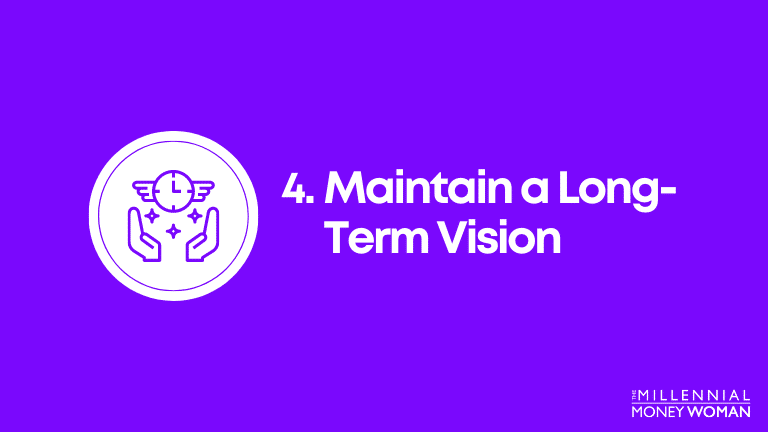 4. Maintain a Long-Term Vision

The compounding interest game (as we illustrated above) is NOT a game for the impatient or short-sighted. 
That means, if you want to win using compound interest as your secret weapon, you have to have a long-term vision and mindset. 
There may be days or months – even years – where your investments may underperform. 
You have to:
Trust the process

Trust yourself to win 

Trust your investment strategy
In the grand scheme of things, a 5-month drop in the stock market is literally a blip on the radar of a 45-year (or 35 or even 15 years) investment time horizon. 
That's where your long-term vision and mindset will come into play.
Remember, if you are ready to level-up, start your investment journey by opening your free M1 Finance account today.
M1 Finance is:
Easy to use

Free to open

An excellent option for beginners

Offering excellent investments for your personal situation
It's super easy to open on your phone and check up on how your investments are doing.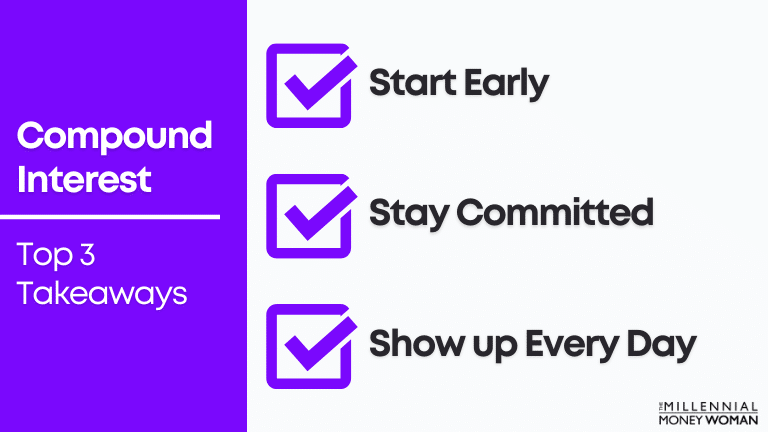 Closing Thoughts

The real reason why my husband and I first started discussing the concept of compound interest is because he told me he wanted to become a millionaire by age 28. 
Although I love his ambition, I don't know if this is a potential reality for us.
And that's when we started discussing the concept of compound interest and how compound interest is a long term game.
If you stick with your initial investment plan (or better yet – increase your investment over the years, as you earn more money), then you are very likely going to reach your financial goals.
My top 3 takeaways are the following: 
Start as early as possible

Stay committed to your investing plan

Show up every day
if you haven't yet, then after you finish reading this blog post, start your investment game plan with M1 Finance.
Do it now – better late than never. 
Your bank accounts will thank me later!
How old were you when you started investing?