You don't have to graduate with an Ivy League degree or come from a million-dollar household to begin on the path toward financial freedom.
What you do need is discipline, patience, and the will to commit.
Sadly, 63% of Americans say they live paycheck to paycheck – specifically since the start of the COVID-19 pandemic.

If you feel like you are part of that 63% living paycheck to paycheck, there is a way to move closer toward financial freedom – and it starts by reading this article.
Let's dive right in.
What is Financial Freedom?

Financial freedom is living your life on your own terms. It's when you are in total control of your finances because you are not worrying about how to pay your bills and you are not feeling the burden of debt.
Financial freedom also focuses on your long-term future by investing in the stock market, investing in your knowledge, and building an emergency savings fund for unexpected expenses.
Financial freedom is when you:
Live on your own terms 

Take ownership of your life

Take ownership of your finances
It takes time and it's not a linear path – you'll have bumps in the road – but it's certainly worth it once you do achieve financial freedom.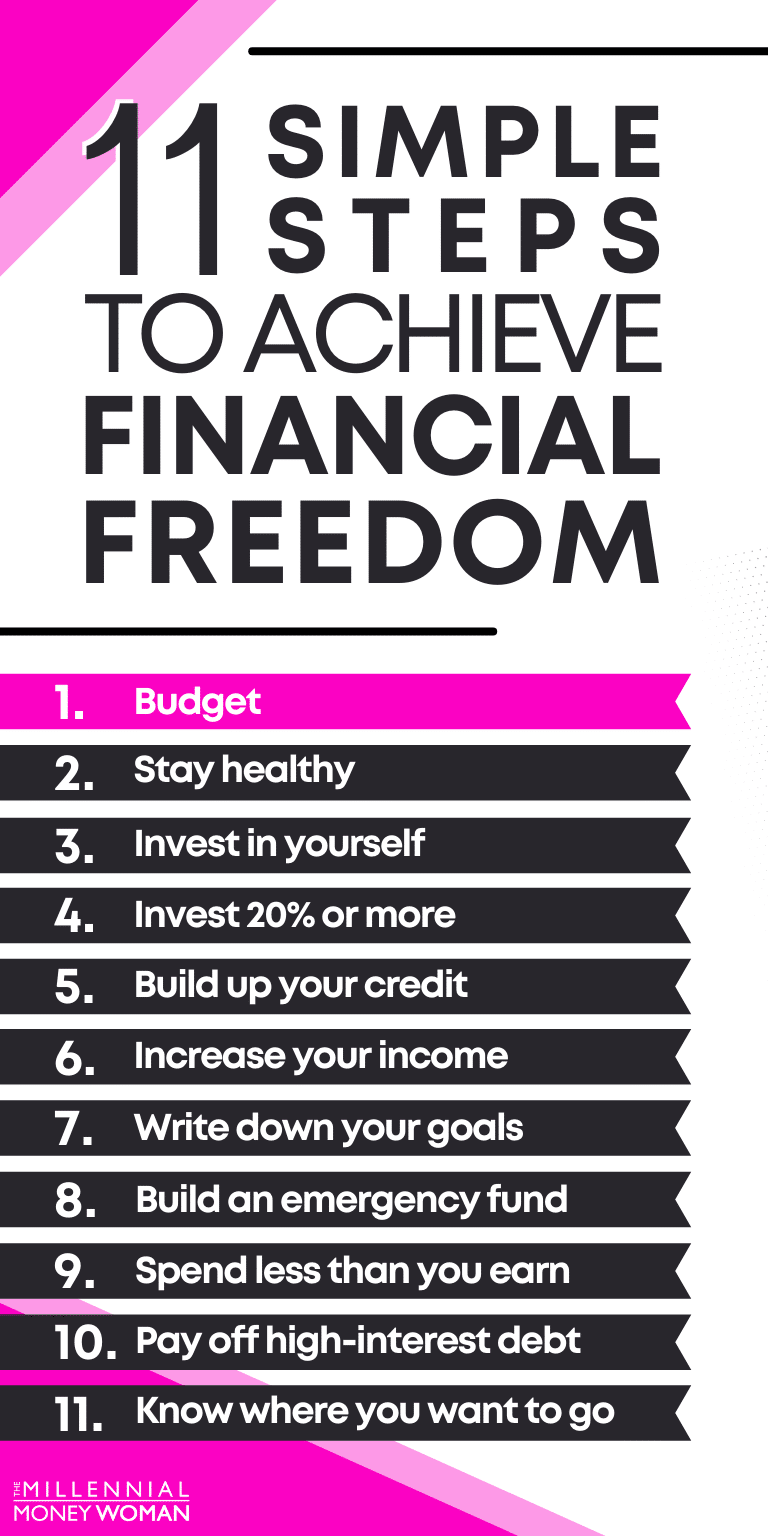 11 Steps You Can Take to Achieve Financial Freedom

I have used the 11 steps personally to achieve financial freedom and live the life I want.
Let's walk through the steps together, below.
1. Know Where You Are and Where You Want to Go

The very first step to achieving financial freedom is understanding where you are currently versus where you want to be.
I find that many people just dive right into budgeting, paying off debt, etc. without even knowing their current financial situation!
When I started my path to financial freedom, I made sure I knew the following:
How much debt I was in

How much savings I had

How much money I needed

How I was spending my money
Understanding my current financial picture helped me draw a better roadmap to understanding what I needed to do to get from Point A (where I was) to Point B (financial freedom). 
This is the step where you want to:
List your debts

List your assets
This is done best by compiling a net worth statement – and you can download my free printable net worth template, below.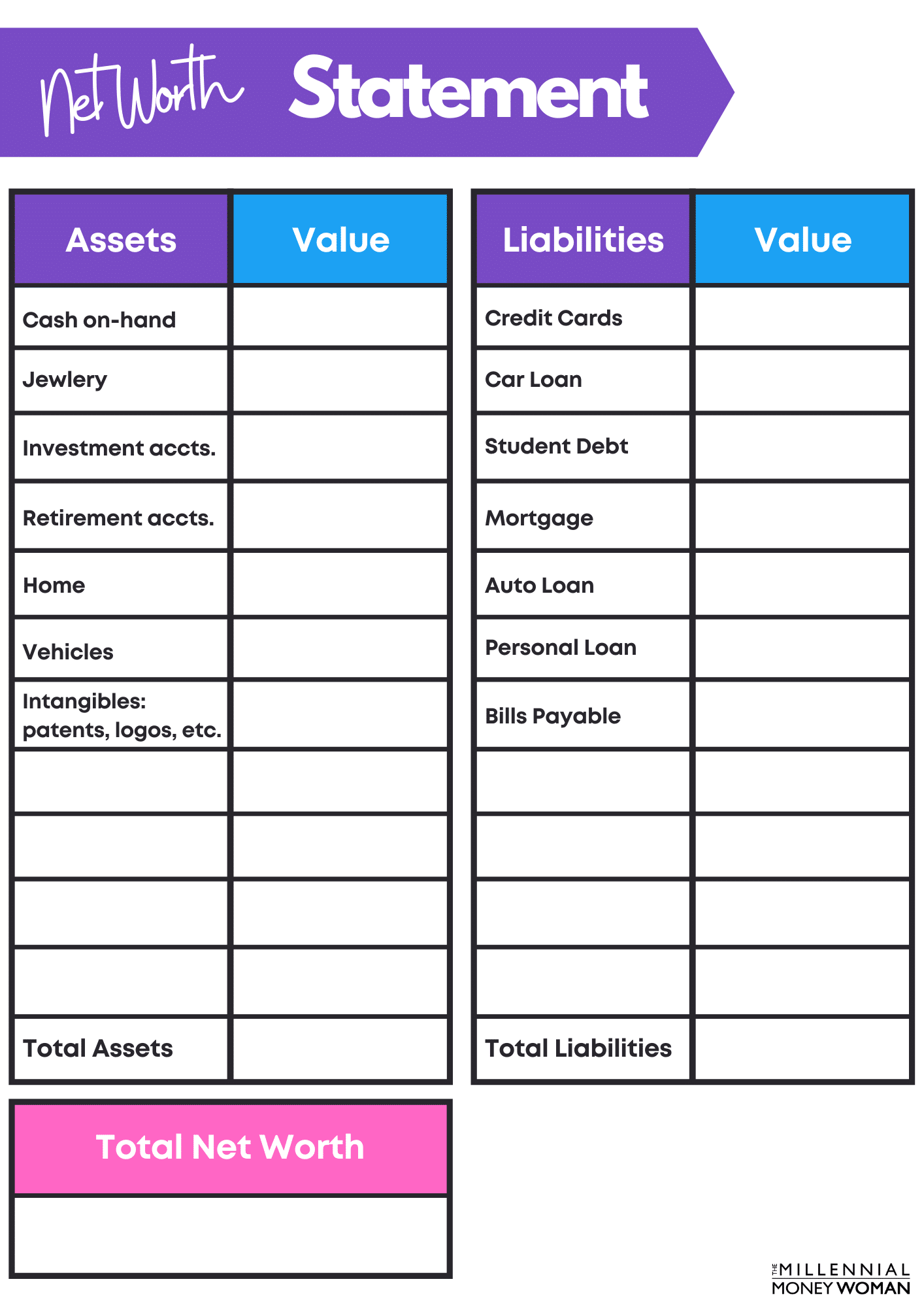 Sign up below to receive my free net worth template and my latest content updates.