Don't delay things you want to do for too long
Never stop learning. Expose yourself to new things and keep growing
It's not the biggest or strongest that win, but the ones who can adapt the best
The year 2021 is full of hope, expectation and promise for many.
I know many of us out there struggled through 2020:
The pandemic

Struggling to pay bills

Losing a main source of income
2020 was not the easiest year. 
However, if you work hard, you create your own opportunities.
There really is an art when it comes to goal setting.
If you don't think about how you structure your future goals, then you may have a much lower likelihood of accomplishing them.
And that's why I thought it would be a fantastic time to interview a very successful Swiss Multi-Million Banker on the following:
How he sets his New Year Goals

How he evaluates his New Year Goals progress

What he does to accomplish his New Year Goals
So, today I'll be interviewing Matt who, when he's not helping multi-millionaires, also runs the blog known as Financial Imagineer. 
An Experts Guide: How to Make 2021 Your Best Year Ever – with The Financial Imagineer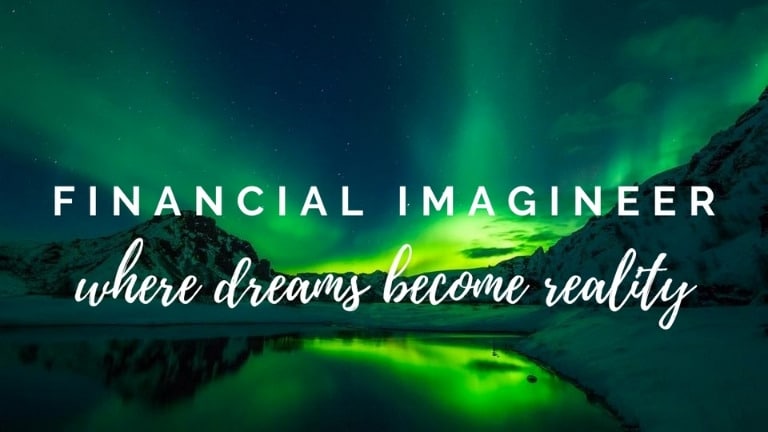 Please give us your background; What you did for a living, what you do now for a living, etc.

I'm a global citizen, my life crosses three continents:
I was born in Panama

I was raised in Switzerland

I'm now professionally active in Asia
I was raised in a family with entrepreneurial roots, a banking/finance background, and a global mindset, so I was really fortunate to have learned many lessons at an early age.
My educational background concluded in a Masters' degree in Economics and Business Administration. 
In my earlier years, I decided to spend some time abroad and study more languages:
French

English

Spanish

German

Mandarin Chinese
Not only did I learn a ton about how to invest at the capital markets but many of these "Crazy Rich Asians" have turned into my friends and shared their own knowledge and wisdom with me over the years.
To date, I've represented the 2 largest Swiss banks from:
I've also started financial companies as an entrepreneur, myself. 
The 2017 year proved to be pivotal. 
That's where I decided that my passive income streams covered my family's lifestyle needs and so I decided to leave behind my well paid 9 to 5 job.
My passion now is breaking down the millionaire and entrepreneurial lessons I learned and share this information with a broader audience on my personal finance blog Financial Imagineer. 
My blog's goal is to: 
Inspire people to dream bigger

Work to make their dreams come true

Teach financial literacy so they can use money as a tool



My blog content should financially empower readers to grow their own mindset and financial literacy to build and live a richer, happier, better life!
Give us a cool fun fact about yourself

Cool fun fact? 
I truly wanted to become a millionaire at an early age, so back in 2001 I managed to get on the Swiss version of the TV show "Who Wants to be a Millionaire."
While I didn't make it to the million-dollar question, I won the amazing amount of 125,000 Swiss Francs at age 21 which allowed me to frontload my life tremendously!
Luckily, I already had a frugal mind as well as relevant investment and money experience.
I started investing at age 16. 
Winning the 125,000 Swiss Francs allowed me to design my life even better.
So, I invested my prize money into:
Funds

Education

My global network
You can find out more here about Matt's journey on "Who Wants to Be a Millionaire."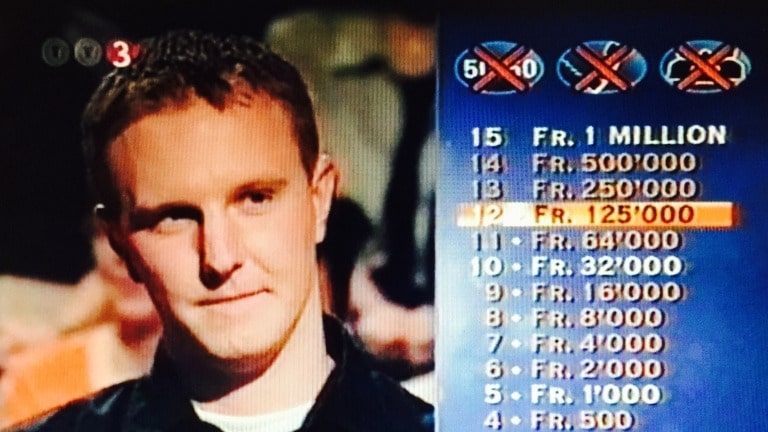 What sparked your interest in becoming a financial blogger?

As a wealth manager, I represented 2 of the largest Swiss banks on an international scale. 
Wealth Manager Defined:
A wealth manager is someone who advises successful, affluent clients on investment, estate planning, retirement planning, etc. matters to help maintain and build their wealth.
It's one of the most interesting jobs you could ever imagine because you meet successful people, learn from them, and help them achieve more.
Over the years, more friends started asking me questions about:
Insights from my connections

How to manage money

Build wealth
That's when it dawned on me: I'm a Millionaire advisor and with a blog I could inspire and help a much broader audience!
And that was the final straw that's had me leave my safe 9 to 5 job.
It became my dream to inspire more people to take care of their money, share my lessons, and share the philosophy about how to use money as a tool to build your dream life.
I called my blog Financial Imagineer.
What is financial imagineering?

The idea behind financial imagineering is to use your money as a tool to create your dream life.
Imagineer Defined:
An imagineer is someone that can set "dreams on drive" and make them become reality.
Combined with my passion to help people make more and my experience of helping hundreds of millionaire families, my content can help you start financially imagineering YOUR life.
If you are someone looking for out-of-the-box ideas and advice and would like to start working on making your dreams come true then please consider following me at Financial Imagineer (sign up by email), on Twitter or on Facebook.
Anyone can become a Financial Imagineer!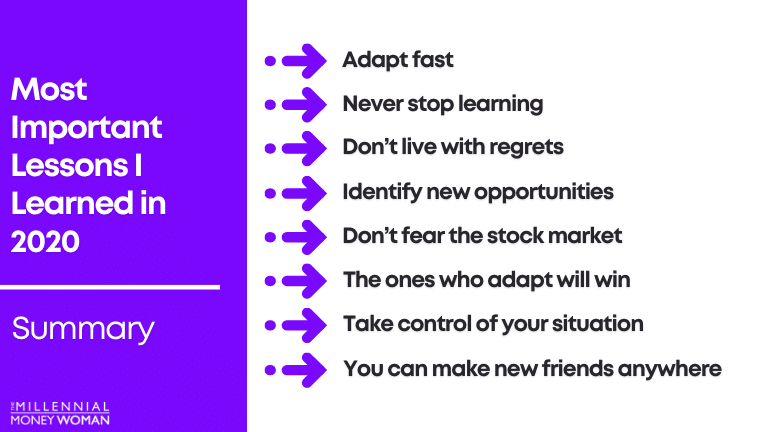 Describe the most important lessons you learned during the 2020 year 

Whenever a year comes to an end it's a good time to reflect on your lessons learned and plan for the coming year. 
There were many important lessons in 2020.
Below is a summary of the most important lessons I learned in 2020:
Things can change quickly. Adapt fast.

Focus only on what you can control. Do take control!

Don't delay things you want to do for too long. No regrets!

It's not always as it seems: The stock market is NOT the economy! 

If your surroundings change, focus on identifying new opportunities!

Never stop learning. Expose yourself to new things and keep growing!

Not traveling or meeting people doesn't mean you can't find new friends!

It's not the biggest or strongest that win, but the ones who can adapt the best!
I've started new ventures once again in 2020 and there will be more things coming for my New Year Goals in 2021.
Life can be highly exciting if you start taking control!
What are your 2021 New Year Goals?

Whenever a new year awaits, I try to challenge myself: My New Year Goals are about trying something new!
For my 2021 New Year Goals I've marked a couple of new things I'd like to accomplish as a blogger:
Create content in a new language: Mandarin Chinese

Write scientifically backed content on investment strategies

Launch a new AMC (actively managed certificate) with a momentum trading strategy on the Nasdaq and make it available on the exchange from $100 for anyone
Some other New Year Goals for the coming 12 months as a family:
Spend our 2021 summer in Taiwan 

Travel permitting, go on an unforgettable family trip

My wife's and my 5-year plan is coming to an end: Plan the next 5 years
As you can see, I like sprinkling some short term goals as well as long term goals into the New Year Goals planning process. 
That's how we stay on our toes.
How do you create a 5-year plan?

My wife and I started imagineering our lives in 5-year steps starting in 2006.
The year 2021 marks the end of our third planning cycle. 
So far, we have had a 100% success rate.
So why plan for 5 years ahead instead of just doing New Year Goals?
In my eyes, if we give ourselves more time to achieve our New Year Goals, we can dream bigger.
Here's our process to set achievable goals:
Prepare a fine bottle of wine and a stack of post-it notes

Enter the conversation with an open mind

Discuss what you would like to achieve and how you envision the next 5 years 

Using the post-it notes, write down both of your dreams 

Assign a priority and deadline to each agreed-upon item
By doing the above, you will map out the next 5 years of your life with your partner. You will know each other's goals and share a common vision.
If we could do this, so can you.
If you want to read or listen to our story of how we started planning our lives back in 2006, check it out here: Couple goals
Or if you prefer listening to it on a podcast: Equal Partners Podcast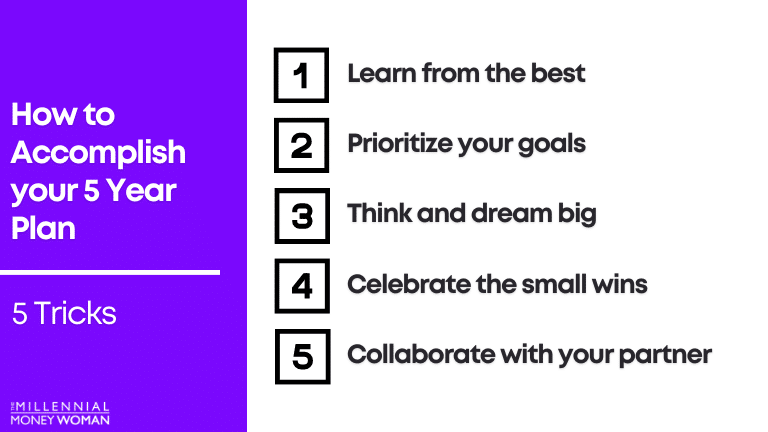 What are some tricks to accomplish your 5-year plan's goals?

I'll summarize the five tricks for succeeding with your 5-year plan:
1. Surround yourself with people who have achieved what you like to achieve, learn from and with them. Transform into your future self. Terraform your life! 
2. Break your larger goals down into smaller goals, decide what needs to be done first, what later, put your sub-goals into the right order. Prioritize!
3. 5-year goals allow you to dream bigger than shorter timeframes, bigger goals can be more inspiring and motivating. Think and dream big!
4. Know what to measure, keep tracking progress and celebrate intermediary wins.
5. Doing the 5-year planning together with your partner will make you become accountability partners and hopefully you can form a dream team! Collaboration.
You can apply the 5-year planning strategy to your New Year Goals planning strategy as well.
Remember, nobody can run through life like a single sprint.

You'll burn out.
Life is a marathon, consisting of many sprints.

That's why setting your New Year Goals and consistently reviewing them will help bring you 1 step closer to your destination.
Why does it seem like some people emerge as winners, even during the most difficult situations (such as the pandemic)?

There are some deep lessons in Chinese philosophy about your question Fiona.
In other words:
Are you afraid of change?
If you recognize how you can create opportunities from a new situation, you may be the one taking advantage of that change.
A second insight from the Chinese language (even though some Sinologists may not agree with this reference) is that the Chinese character for "crisis" happens to consist of two characters:
The first one stands for "danger" 

The second stands for "opportunity"
Whenever volatility shakes up the world, some win, some learn.
While there are always some that just happen to be lucky, some are very strategic about it.

Others again are forced to succeed as they have no other options.

I even know some people who dislike stability as it wouldn't allow for new/ larger opportunities.
How do you write New Year Goals and actually stick to them?

My philosophy to stick to your New Year Goals is simple: Dream big and take action!
This is simple but not easy.
Your view of the future is the biggest determinant of who you will be in the present – and into what you can and will ultimately transform in the future.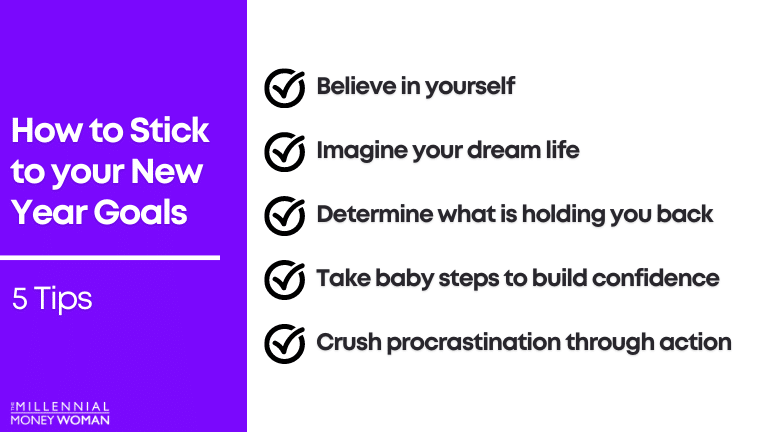 Therefore, have a really nice dream about your future. 
Imagine your dream life!
Next, determine what might be holding you back.
This could be:
Habits

Mindset

Social circle

An addiction
Get rid of anything that will keep you living "small."
How can you change your view of your future self?


Believe in yourself

Accept a bigger future
The bigger your expected future, the better your present will be. 
People often blame their procrastination and delay on accomplishing their New Year Goals on:
Being lazy

Being too busy

It wasn't the right time
However, it's more a combination of the following that prohibits many from accomplishing their New Year Goals:
Perfectionism

Fear of failure

Not feeling ready

Not knowing where to start
Stop procrastinating. 
Growing confidence is the byproduct of recent prior performance.
Take baby steps, reinforce and improve.
Dream big and take action.
What's the secret to successfully accomplish your New Year Goals and still living a balanced life with your family?

Managing yourself is key. 
And the keyword is time.
No matter who you are or what you do, your day has 24 hours like mine. 
Manage your time wisely.
For this to work, you have to:
Here is how I do my short-term planning:
I plan my week ahead on Sundays

I plan the coming day on the evening before
This short-term planning strategy can be applied to your New Year Goals strategies as well:
Start with your New Year Goals

Determine what you need to achieve

Determine what you have to do to achieve your New Year Goals

Assign time for your New Year Goals and block the time on your calendar
I prefer to keep Fridays empty – they are my buffer day!
Note:
Make sure to plan some time for things that might take up your time but that you cannot control. Don't "overcrowd" your schedule.
Planning your day ahead helps you to hit the ground running in the morning.
When I rise in the early morning it's easy to start, since I already planned for it the night before.
Around 11am, I'm mostly done with my essential "to-dos" for the day and can focus on secondary things.
Make planning a habit – regardless if it is for New Year Goals or for the next day.
You will be surprised how much additional time you will find.
Here's an example of a day in my life in Switzerland:
5 am – Wake up to somewhat match the Asian time zone

7 am – Work the first 2 hours with my Asian contacts

7:05 am – Wake up my kids and enjoy breakfast with them

8 am – The kids are off to school and I can do more work

12 pm – I'm usually done with work and my wife takes care of lunch

1 pm to 6pm – My afternoons are buffer-time and ideal for blogging, networking, playing with the kids and spending quality family time. 

6pm – I'm in charge of making dinner.
I do this routine like clockwork.
It's extremely efficient and helps me find extra time in my day.
If you want to learn more about Financial Imagineering, kindly consider following Financial Imagineer by email (sign-up form on the page), on Twitter or on Facebook.
Thank you Fiona for having me as guest on your blog!
I wish all of you much success Imagineering your own life and an awesome start into a wonderful 2021!
Matt, aka Financial Imagineer
Closing Thoughts: New Year Goals

Crushing your New Year Goals doesn't take a genius.
However, successfully achieving your New Year Goals does take:
Vision 

Discipline

Willpower
Believe me, I understand that 2020 was not the easiest year for many.
My husband and I also struggled through spots in the 2020 year – but if it wasn't for 2020, then I wouldn't have:
You take the good with the bad.
And the bad will come, trust me
Here's to you and your New Year Goals!
Let's crush them together!
What are your New Year Goals for 2021?