When I grew up, I always thought that the richest people in the world were just the luckiest people in the world.
I was partially right.
The truly successful people didn't wait for luck, instead, they created their own luck. 
When you are young, you have what no one else has on their side: Time.
Use your time wisely.
This is what most millionaires and billionaires suggest for young people:
Make as many mistakes as possible

Try as many new things as possible

Learn as many new things as possible
Make. Try. Learn.
What if you fail?
You pick yourself up again. 
In the past few decades, those who were successful were largely knowledge-driven. 
In today's world, success is not so much about knowledge.
How to be Successful in Life, in 3 Steps:
The culture has shifted. 
You don't need a Ph.D.
You don't need an MBA.
You don't need a degree. 
To be successful today, you need experience, passion, and creativity.
What Makes you Successful in Life?

Successful people believe in themselves. Even more, successful people never, ever give up on their dreams. 
They fight for what they believe in, like there is no tomorrow. 
The only way you can fight for what you believe in, is if you truly love it and are passionate about it. 
It's ok to feel:
Depressed

Demotivated

Disappointed
But it's not ok to:
Complain

Make excuses

Give up on your dream
How Can I Live a Successful Life?

You live a successful life simply by starting. 
Don't just be a dreamer. Be a doer. 
The world has endless opportunities for you, but you can't take advantage of them until you begin pursuing your dream.
The gift you can give yourself today is to:
Stop complaining

Stop making excuses
…Instead, start exploring where there is an opportunity to build, grow, and prosper in this world.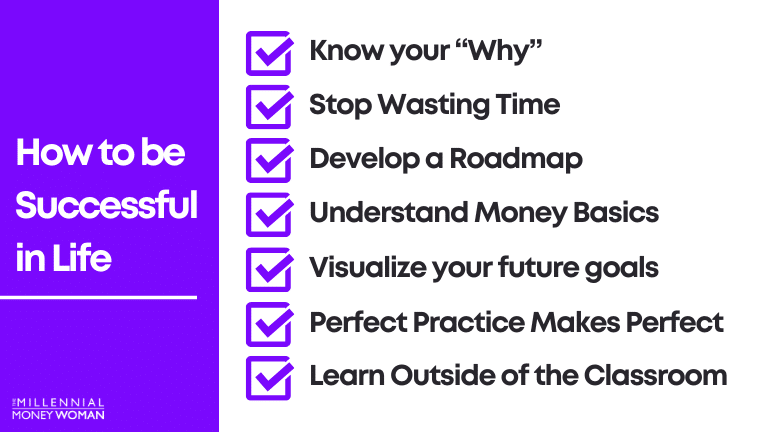 The 7 Ways to be Successful in Life

Success truly is a subjective matter.
And success looks different in everyone's eyes.
No matter the definition of success, you can always increase your chances of success by following my 7 strategies, outlined below.
Let's get started!
1. Know your "Why"

Arguably, knowing your "why" is your golden ticket to becoming successful. 
If you're simply:
Going through the motions

Cannot connect with your work

Waiting to be paid at the end of the week
Then life must be pretty dull. 
What's the point of going through life without knowing your purpose? 
I'm not saying that you'll figure out your "why" in a matter of minutes.
For some, like myself, it took years. 
But I'm 25 and know my why.
Here's my why:
I am building a finance blog to give people what I did not have growing up: A guiding hand when it comes to personal finance.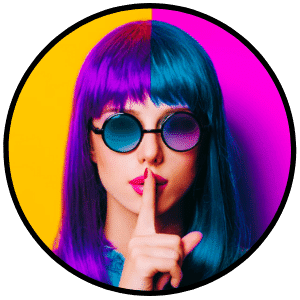 The Bottom Line:
Sometimes, your "why" may change. And that's ok. Remember, life is all about flexibility and innovation. When you feel that your why has changed, it's time to figure out your new "why," your new motivator, and pivot your life path accordingly.
2. Stop Wasting Time

Time is our most precious, non-renewable resource. 
Stop wasting it. 
You can never get back the precious minutes of the day, so why would you spend your time on something that will not help you accomplish your goals?

That's 28 hours a week or 1,456 hours per year.
Yikes.

In addition to TV, social media, and other typical distractions, we also waste so much time by:
Worrying about things that will never happen

Thinking about doing something but not doing it

Being upset about someone else's attitude or reaction

Commuting to work and not learning from audiobooks or podcasts
Why do we waste so much time?
The next time you feel like you're going to procrastinate – I challenge you to simply start.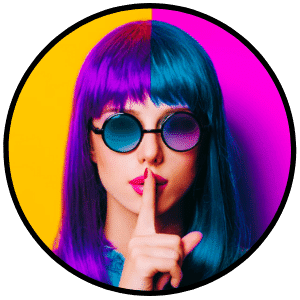 The Bottom Line:
We waste so much time daily. Try jotting down how much time you spend on your daily activities. After seeing how much time you spend on specific activities, see if you can cut out any "time wasters" to increase productivity and improve your chances of becoming successful.
3. Develop a Roadmap

If you were given directions by your boss to travel from Point A to pick up a package at Point B, chances are, you'll need a map. 
You cannot go through life without a plan.
And developing a roadmap – a solid plan – really is how successful people become and stay successful.
Your roadmap to your ultimate goal really doesn't have to be super complex.
In fact, it can be pretty simple – as long as it guides you from Point A to Point B.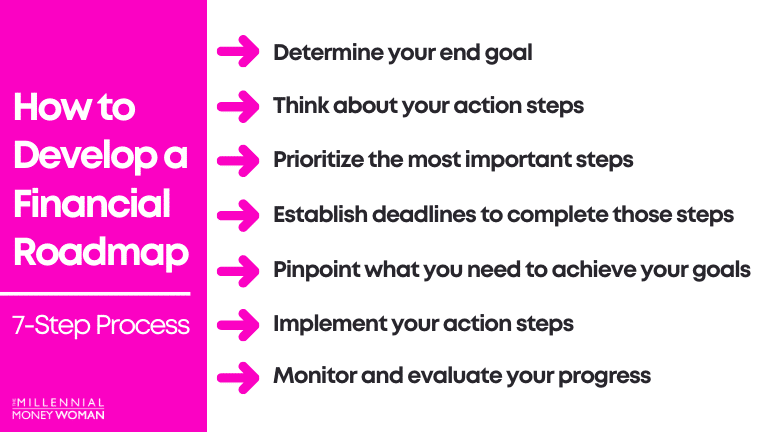 Below are some tips to help you develop your roadmap to success:
Determine your end goal

Think about the steps involved to achieve your end goal

Prioritize the most important steps

Establish deadlines to complete those steps

Pinpoint what you need to accomplish your goals

Implement your action steps

Monitor and evaluate your progress
You cannot win without a plan.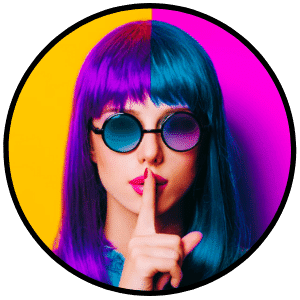 The Bottom Line:
Make sure you sit down at the drawing board and determine what you need to do, to accomplish your goals. That's one of the first steps toward success.
4. Understand Money Basics

Even if you're on track to becoming the next hotshot entrepreneur, that still doesn't give you the excuse to avoid understanding basic personal finance concepts.
In fact, the more successful you are, the more money savvy you'll likely have to be in order to:
Understand financial deals

Maximize your limited financial resources

Ensure you, your investors, and your stakeholders see the highest ROI
And when you're still in the early stages of growing your success and making money, it's even more important to understand the money basics.
These basics include:
Investing

Budgeting

Tax planning

Cutting debt
Life insurance
Estate planning
Health insurance
Below are some financial apps that will help you better understand your financial picture and get ahead of the game – even if you're in the early stages of building your empire.
| Finance Tool | How it Helps You |
| --- | --- |
| | Builds healthy financial and investing habits |
| | Helps you understand your income and expenses on a big-picture level |
| | Helps you pay off credit card debt |
| | |
| | Safeguards the people, pets and things that you treasure most |
| | Finds the perfect health insurance plan to cover your health needs |
Remember that success doesn't just entail you winning on your journey from Point A to Point B. 
Your car still needs to be:
In good working condition

Well oiled

Insured

Fueled
…In order to safely and successfully transport you. 
The same goes for you and your understanding of personal finance as you build your wealth.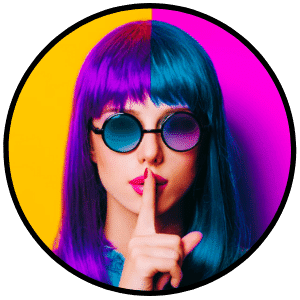 The Bottom Line:
Remember to keep your financial picture in order. You cannot win without a well-oiled machine.
5. Perfect Practice Makes Perfect

Have you ever heard of the phrase "practice makes perfect?"
Scratch that from your memory. 
It's not about how much you practice – it's about how you practice. 
Here's a challenge for you:
If you are looking to find ways to improve your game, but don't know how, then check out these sources:
Use YouTube 

Ask a professor

Use the internet

Go to the library

Ask your mentor

Ask a community leader
You have so many free sources at your fingertips.
Use them.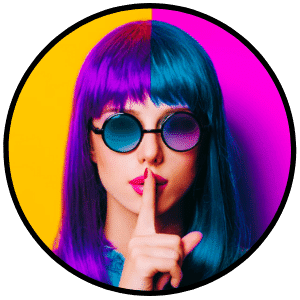 The Bottom Line:
Practicing the same thing daily will not make you perfect. It will, however, make your habits permanent. To truly become the best at something, you must perfect your practice to become perfect (or at minimum, better than you were before).
6. Visualize your Goals 

Studies indicate that visualization of goals can improve the following:
Motivation

Confidence

Prioritization

Concentration
Simultaneously, those studies have indicated that visualizing your goals can reduce:
Fear

Stress

Anxiety

Depression
When you imagine success, you effectively program your body and mind to react opportunely to the scenario you have created in your subconscious mind. 
Scientists can prove that visualization is a key to improving success but little is still known about the psychological elements that enable the power of the visualization itself.
Here's how you can visualize your future success in 2 ways:
Close your eyes for a few minutes every day and visualize your future 

Physically write down your goals on a vision board and post that board in an easily visible place in your home
Vision Board Definition:
Vision boards typically utilize visual cues such as magazine cut-outs and other paper clippings to create a collage of effects that remind you of your goals. For a positive impact, you should place your vision board in a place that you will see daily, so that you are often reminded of your goals.
The visualization of my future started with a vision board.
Then, as I learned more about the power of the mind – especially the subconscious mind – I started closing my eyes and truly focused on the tiny details of how my future, successful life will look like.
By understanding exactly what I was looking for in my life, I began to understand what I needed to do today, to make my tomorrow a reality.
So can you.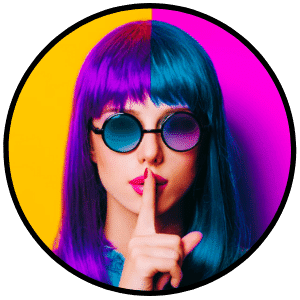 The Bottom Line:
Visualizing how you plan your future and how you plan to achieve your goals can go a very long way. Visualizing can help you form a better idea of where you want to be and potentially the steps that you need to take to get there.
7. Learn Outside of the Classroom

You can only learn so much in the classroom. 
The rest is learned outside.
And quite frankly, when I reflect back on my time in school, there were only so many things that my teachers taught me:
Biology

Physics

English

History

Grammar

Social Studies
Although these subjects can help you advance in life, there is so much more to be learned that can help you jump ahead of the competition. 
Enter MasterClass.
MasterClass is the place where you learn what you wish you did back in high school or even college.
This is the school that teaches you the skills to level up and become a better version of yourself.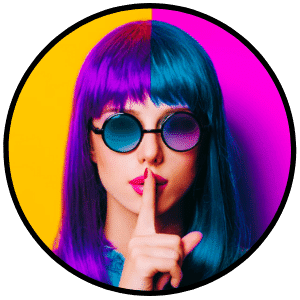 The Bottom Line:
Education can only give you so much. Experience can offer you a lot more. School can help improve your situation but oftentimes teachers and professors don't always teach simple life lessons that can help you get ahead through any situation, in any career.
How can I Increase my Chances of Success?

Anyone can be successful – it doesn't take an Ivy League degree or a fancy title to ensure success.
In fact, to increase your chances of success, you don't even need talent or skill.
How to increase your chances of success:
Read
Be prepared 
Be coachable
Stay positive
Find a mentor
Wake up early
Bring high energy
Show up 15-minutes early
Be kind to your colleagues
It's not rocket science. 
Start leveling up and improving today.
How to be Successful in Life: The Bottom Line

Ultimately, becoming successful may look different in everyone's book. 
However, as we strive to become better versions of ourselves and as we strive to move one step closer to our ultimate goals, we need to make sure to stick to some basic rules. 
These success rules include:
Start today

Know your "Why"

Develop a roadmap

Understand Money Basics

Visualize your future goals

Perfect practice makes perfect 

Learn outside of the classroom
Success won't happen overnight.
Sometimes, success can take years, if not decades.
It's not guaranteed, either. 
But, you increase your chances of success if you:
Embrace failure

Believe in yourself

Show up every single day

Work through the challenges

Don't listen to the "naysayers"

Focus on what is important to you
People are going to try and stop you.
People are going to laugh at you. 
People are going to hate on you.
That's not because they don't like you.
That's more so because they don't like how you are winning over them.
Remember, it's a reflection of who they are – not you.
Start today.
Your bank accounts will thank me later.
How does success look to you? Let me know in the comments, below!