How does COBRA insurance work? Don't risk being without health insurance. Learn everything you need to know here.
How Does COBRA Insurance Work?

One could safely say that health care and medical costs have increased steadily over the past few years at a rate of roughly 6% per year. 
Compare that number to the average rise of annual salary, which typically hovers around the 3% mark. 
As you can likely see, health care inflation costs typically increase at a higher rate than what the average person earns. 
In other words, make sure you review your health care options thoroughly before committing to one route – especially during a volatile time.
I was recently talking to one of the people I mentor, let's call her Spencer. 
Our topic of conversation was on health insurance. 
COVID has impacted Spencer and her work quite negatively. 
Back in June of 2020, she was still employed but COVID sadly got to her as well as her company. 
A few weeks ago she was notified by her employer that she would be let go starting September. 
Unfortunately – and like so many – Spencer does not have a back-up plan. 
Although she has been searching for employment in her area and online, she has not yet been lucky. 
One of her main concerns is health insurance since her employer-sponsored health insurance plan will be terminated, along with her employment status. 
Spencer informed me of some of the health issues she has been going through recently and said that it is very important for her to maintain health insurance even after she is let go. 
Before I met her, I did some research and prepared my notes. 
I was ready for my meeting and was hoping that I would bring some good news for her.
That's how we started talking about COBRA insurance. 
If you are worried about your health insurance and would like to learn more about some simple strategies that could help you with any current health insurance concerns, read on below to find out more.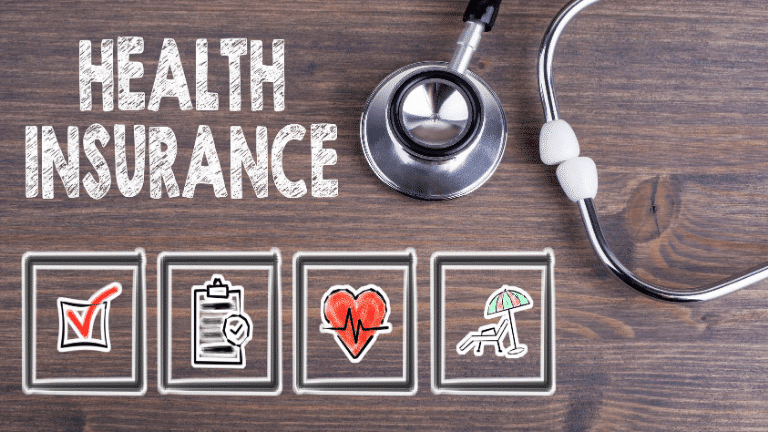 What is COBRA Insurance?

Although the word COBRA sounds fancy and snazzy – kind of like this cobra snake that dances around its prey before the kill, unfortunately, we'll be talking about a slightly less exciting topic: health insurance. 
For those of you who are wondering what is COBRA insurance – it's basically a fancy name that designates a health care option for you to have easy and reasonably affordable access to health care providers. 
This is a type of last-resort option for those of us who need or want to stay on a former employer's sponsored health care plan. 
Note, that employers with 20 or more employees are required to provide this type of temporary health care continuation coverage through COBRA insurance. 
COBRA stands for: Consolidated Omnibus Budget Reconciliation Act and was first enacted back in 1985. 
This is a plan that is designed to help us maintain group health care coverage when certain situations would typically prevent us from maintaining access to group health care coverage. 
As a note, group health care coverage typically is less expensive than private health care insurance. 
Moral of the Story:
In the end, COBRA insurance is a way for you to extend your health care coverage for a certain period. It's typically considered to be an accessible and affordable (more on that later) way to obtain health insurance when in normal circumstances you would not have access to this health care coverage.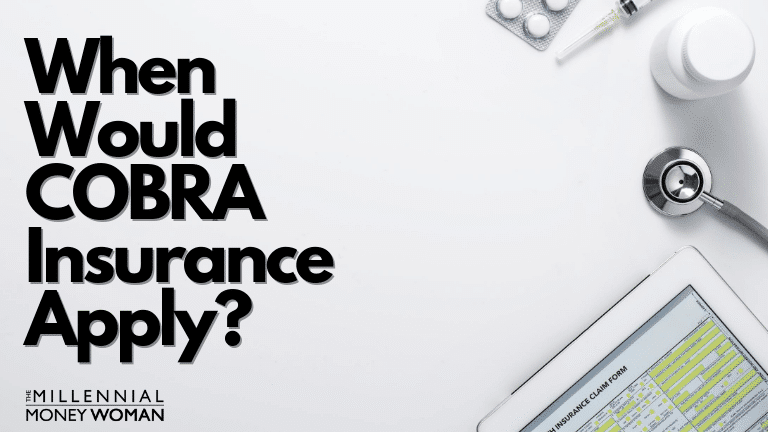 When Would COBRA Insurance Apply?

COBRA insurance is not for everyone. 
To be eligible to go onto COBRA, you would have to have what is known as a qualifying event.
What is COBRA insurance qualifying event?

Qualifying event – this is the technical jargon which essentially means you lost your group health care coverage due to some reason but you are still eligible to qualify for COBRA insurance benefits (where in other situations you may have lost your health care coverage). 
Below are the qualifying events that could lead to extended health care coverage under COBRA along with how long your health care plan would last under COBRA:
| Qualifying Event | Qualified Beneficiaries Eligible for COBRA coverage | Length of Extended Coverage, under COBRA |
| --- | --- | --- |
| Covered Employee's termination of employment (voluntary or involuntary) or a severe reduction in work hours | Covered employee, Spouse, Dependent Child | |
| | Covered Employee Other Qualified Beneficiaries – check with plan provider | |
| Divorce or legal separation of a covered employee from the covered employee's spouse | | |
| Covered Employee enrollment in Medicare | | |
| Death of a Covered Employee | | |
| Reaching age 26, covered on parents' health plan, and thus losing "dependent status" | | |
Keep in mind that certain requirements go along with each of these qualifying events, which will be discussed in more detail, below.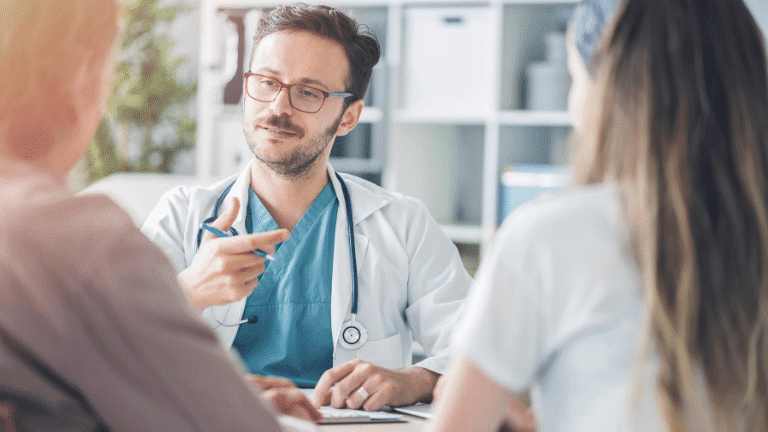 What are My & my Employer's COBRA Responsibilities?

Assuming your employer falls under the COBRA requirements, then within 30 days after your employment has been terminated (or hours are reduced, for example), that employer is required to notify the group health care administrator of this recent change. 
Keep in mind that depending on the type of qualifying event, either you (the covered employee or the spouse of the covered employee) must provide notice to the plan administrator. 
Below is a checklist to keep in mind.
The employer must notify the health care plan administrator under the following qualifying events:

Employee termination.

Employee hour reduction. 

Death of a formerly covered employee.

An employee becoming eligible for Medicare.

Private-sector employer filing for bankruptcy. 
The employee (or a qualified beneficiary) must notify the health care plan administrator under the following qualifying events:

Divorce.

Legal separation.

The loss of dependent status under the health care plan for a child.
Who is a qualified beneficiary?
You may have heard this term being thrown around a bit – a qualified beneficiary. 
This is someone who would be covered under the COBRA health care continuation program, although they are not a direct employee of a company.
Some examples of qualified beneficiaries include:

Covered employee

Covered employee's spouse

Covered employee's former spouse

Retired covered employee's spouse

Covered employee's dependent child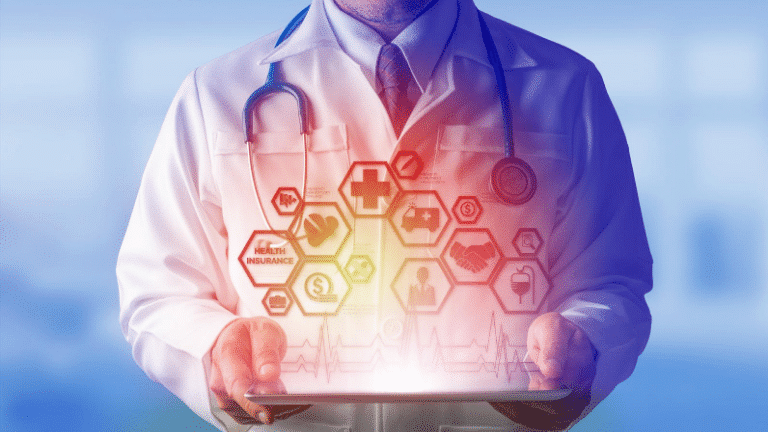 COBRA Insurance Election Timeline


Many questions I received from Spencer included the timeline as to when (or if) she would have to notify her health care plan administrator, how many days she had to make the COBRA election, and when her first premium would have to be paid.
I thought her questions were great – and likely representative of what many others would be wondering during an uncertain time. 
So, I decided it would be best to demonstrate this timeline, using a visual, which I have shared below.
| Event | Time Frame |
| --- | --- |
| | |
| Employee notifies plan administrator of qualifying event OR Employer notifies group health plan administrator of qualifying event | Up to 60 days from qualifying event OR Up to 30 days from qualifying event |
| Plan administrator notifies the individual of their COBRA rights | Up to 14 days after plan administrator receives notification from employer or employee |
| Employee has the right to elect whether employee will continue with COBRA coverage | Up to 60 days (measured from the later of the date of the qualifying event or the date the COBRA election notice is provided) |
| | 45 days after initial COBRA election |
| Employee continues making monthly COBRA premium payments | 30 days after initial COBRA premium payment |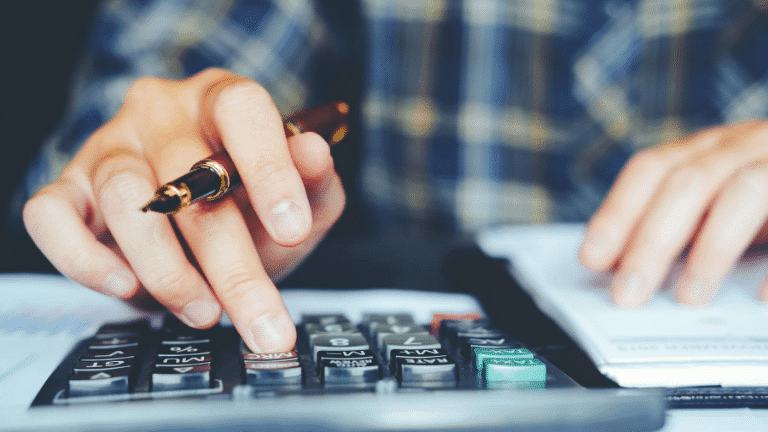 How Expensive is COBRA Insurance?

Now, there is a common misconception about COBRA – and Spencer also nailed this question. 
When we reviewed her health care situation, she asked me if COBRA is the way to go and if it is as cheap as everyone says.
Girl, I think that this is a common misconception that I want to resolve asap. 
COBRA insurance is not always cheaper than going through the private health care market. 
In fact, there are times when COBRA could actually cost you more money.
Let me explain your future COBRA costs:

You'll likely have to pay 102% of the cost of the original monthly health care premiums.

Why the additional 2%? That's for administrative costs.

Your premiums will reflect the costs paid by employees and the employer.
If you feel like you would like to explore your options before committing to COBRA health insurance, then it would be worth exploring your state insurance marketplace for some premium quotes. 
In some cases, it may make more sense to go through the healthcare marketplace and save money on health care insurance than going through COBRA. 
If you prefer to speak to someone, you could also call the 24/7 marketplace hotline.
As Spencer and I evaluated her health care options, we found that it made more sense for her to go through her state's insurance marketplace because the costs were less for her than what her COBRA health insurance expenses would have been. 
Closing Thoughts

In the end, there is no one-answer-fits-all type of strategy.
If you had (or expect to have) a qualifying event, and are considering whether it makes more sense to pursue your COBRA health insurance options over the marketplace plans, then I would suggest that you weigh your options. 
COBRA insurance certainly is an easy way out. 
You're basically continuing with the status quo. 
However, remember that this COBRA coverage will end at some point and that typically COBRA premium payments will be costlier to you than what you had originally paid, while you were with your employer. 
Health care costs have increased drastically over the years, so make sure you review all of your options before committing.
Thorough research will help you save money in the end – and your bank accounts will thank me later!
How have you been optimizing your health care costs?