Wondering how to buy a used car? Secure a good deal and avoid being swindled by car salesmen with this step-by-step guide.
So you're looking to buy a used car? I know exactly how stressful and daunting the experience can be. 
I have dealt with hundreds of customers and seen first hand how confusing it can be when there are so many options. 
I have also seen countless times how deceiving salesmen have sold a lemon to the trusting and unsuspecting family, only to be left with thousands of dollars in future repairs.
To help avoid falling for the deceiving tricks used by car salesmen, I have carefully listed below the ultimate guide to help you leave the car dealer with the odds in YOUR favor: negotiating a fantastic deal and walking away with a reliable car. 
Whether it be a 7-seater family car to take the kids to school or a 2-seater convertible for cruising on sunny Sundays, this guide is designed for all consumers, all car types and all vehicle uses. 
Our goal is to help you end up smiling after a car purchase and not walking away with guilt, wishing you could turn back the time.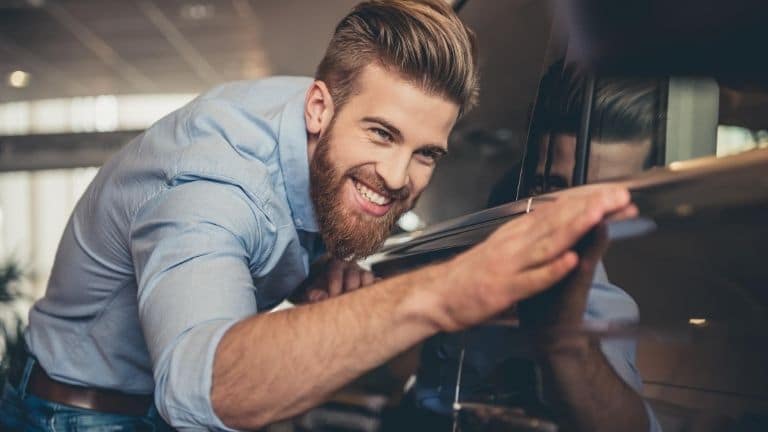 Step #1: Find the right car model for you

The first step is to figure out what kind of car will best suit you.
Grab a pen and paper and note 2 columns: The first column will reflect what you're looking to get out of your new vehicle and the second column will reflect the most important car features to you. 
Some examples include:
Vehicle size: (SUV, Sedan (Saloon), Coupe, Hatchback, Convertible, Tricycle, Motorcycle, etc..)
Vehicle color
Cost
Make/model
Fuel type: (Electric, Diesel, Petrol, Hybrid)
Door number and Seat number
Consider whether you need a 4 wheel drive for snow and/or off-road conditions
Optional extras (Sat-nav, AC, cruise control, tinted windows, heated steering wheel & seats, reverse camera and sensors etc…)
Another point to note is the potential maintenance costs associated with your car choice. 
Below are some examples:
Service costs (minor and major)
Insurance costs
Fuel costs
Tires costs
Be sure not to overlook these vehicle associated costs, as these may come as an unexpected surprise a few months after the vehicle purchase.
There are many more options that you will need to consider before making an optimal vehicle choice that will best suit your needs.
If you are not yet set on a vehicle type, then we strongly advise you to spend a couple of extra days researching exactly what you need.
Remember, once the car is in your driveway, and you decide to exchange it, it will take time and money, so make sure your car choice checks off every box before you commit to the final purchase.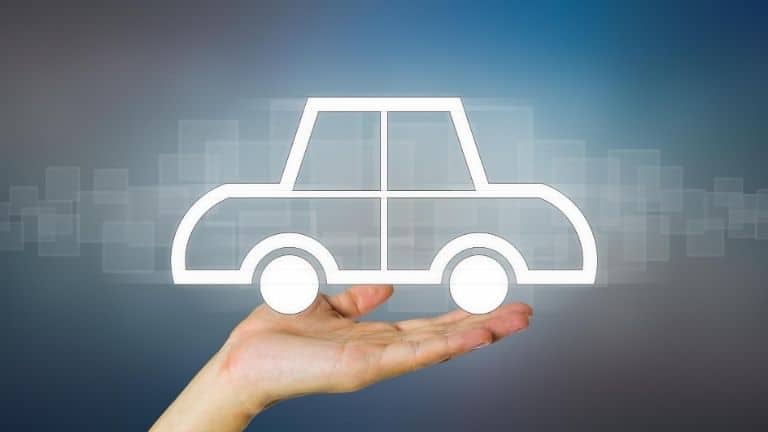 Step #2: Research which car is the best in that category
So you've decided what kind of car you want. 
Now, it's time to consider the many car types available in that category. 
For example, let's say you've narrowed down your car choices to a Sedan, and further decided a Subaru Legacy would be the perfect fit for your needs.
After researching the Subaru Legacy's features, you find out that sadly it doesn't carry every feature you need.
It's now time to consider other Sedan options. One easy method to narrow the many choices available to you is of course by cost.
Consider how much you can actually spend per month on a car. 
Once you've estimated how much your budget would allow for a new car per month, it's time to consider which other models may work best for your needs.
Assuming you are still set on the Sedan category, you'll have options ranging from Audi A4 to the Honda Accord, for example.
We can't stress enough to do your research on the type of vehicle you want and need.
The hours of research you do before committing to your purchase will save you time and money, as noted in our next step.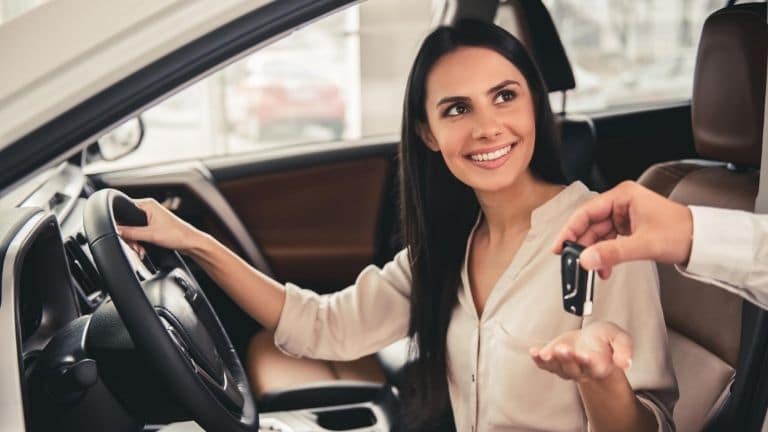 Step #3: Time to go car shopping

So you've identified your perfect car.
Now it's time to find one for sale and take a look at it.
Pro tip: If you have a friend that is a car mechanic, ask them if they can go with you.
If you do have the opportunity, we highly recommend you see the car in person to make sure the vehicle matches its advertisement and description. 
Below are some tips to look out for:
Mileage (should be the same that was stated in the advertisement)
Bodywork and interior condition (Any dents? Bumps? Scratches? Gap inconsistencies? Incorrect color changes?)
Tyres/Brakes/Suspension condition
Recent services (receipts, history)
Any previous/repaired damage
Make a note of any damage or wear that you find, including:
Scratches/dents (exterior, interior, wheels, windows, seats)
Tyres/brakes or anything else that looks like it needs to be replaced
Next, it's time to take the car for a spin in order for you to feel how it drives. You'll have to be aware of anything out of the normal. 
This includes:
Strange noises (knocking or grinding sounds)
Steering is straight and not pulling to one side
Acceleration is smooth
Gear changes are easy and not clunky
Make sure to ask many questions, especially regarding vehicle history (in other words, any crashes or damage reparations). 
Remember, it is the salesman's job to sell the vehicle and they will be pushy because they need to sell the car. 
Don't forget to take your time before you commit to anything or it will be much more expensive in arrears if you purchase something and you're not happy with the vehicle.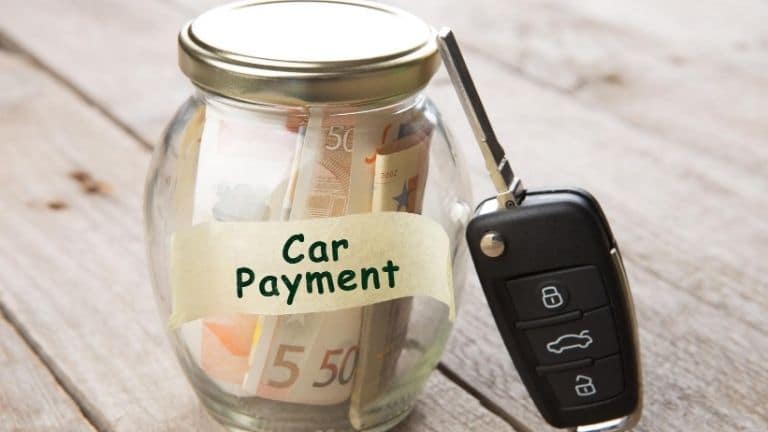 Step #4: Find the best finance option

Assuming you liked the car's feel during your test drive, it's time to consider the fourth step: going ahead with the car purchase.
Trade-In
If you are trading your old car against the new one, make sure you are getting a fair price for your car.
Or click here to find out how to sell your car privately in 7 simple steps.
Do some research to find fair pricing for your current car so that you know whether the car salesman is giving you a fair offer. 
Pro-tip is to use the Kelley Blue Book website. 
Look for a car with similar wear and mileage to give you a rough guideline to what yours is worth.
Remember earlier when you noted the discrepancies you found on the car versus what was stated in the advertisement? 
Now is the time to mention the inconsistencies to the salesman so that you can negotiate and receive a price cut on the car you want to purchase. 
Another point to consider when negotiating with the salesman is to always ask for a discount – and not just a small 10% discount. 
Start with a large discount and don't take no for an answer. Remember, the salesman needs to move the inventory so the odds are in your favor.
Payment Options

If you decide to go with financing your car, it's important to take note of the rates. 
You want to try to get as low of a rate as possible. 
2 common routes you could take when considering whether to finance your car, include: 
Financing through the car dealer's financing department

Using an online finance program
When using the car dealer's financing department, let's be honest here: this is where the car dealer makes the most money. 
Their rates are typically 1 to 2 points higher than other financing options, which we will discuss in the next paragraph. 
From experience, the car dealer generally does not make a substantial profit from the sale of a car. 
The true profit lies in the interest rates offered through their financing programs. 
And unless you have been an avid customer from day 1 and have an immaculate credit score, then chances are you will likely receive a higher interest rate than if you decided to pursue other options.
One of those other options is using an online finance program. These programs offer loans from the standard 5-year program all the way to 6 or even 7 years. 
The longer the time you spend paying for your car, the lower the interest rate. 
One thing that should be noted, is to see if there are any pre-payment penalties associated with the online financing program you have selected. 
More often than not, an online financing program may yield lower interest rates, especially if you set the payment to auto-payment from your bank account. 
One such online lender we have identified as holding fair interest rates is known as LightStream.
Back to the negotiating table: always ask if the car salesman can lower your interest rates. 
Remember, do not feel pressured to accept the terms of the monthly costs are too much. 
This is where it's important for you to understand your budget and how much you can afford to spend on a monthly basis for car payments (remember, this includes not only the loan to pay for the car but the car insurance, regular maintenance costs, etc.). 
It's better to take a cheaper option than not be able to make the payments.
Pro tip: If you are buying from a car dealer, then the best time to go is at the end of the month. This is because they will be more willing to drop the price to hit their end-of-month goals.
Final thoughts

I apply the same rules any time I buy a car whether it be from a dealer or a private seller and to date it's always worked out in my favor. 
With these pro tips, hopefully, you will not only find the right car but also lower the asking price.
Used car buying checklist:
Set a budget
List potential cars
Decide which is best
Contact seller
Inspect car
Test drive
Negotiate a deal
Finalize paperwork
May the odds be ever in your favor!
Do you have experience of buying a car?  What was the experience like?